Judge explains decision to grant Ginimbi bail
By Tendai Kamhungira
High Court judge Tawanda Chitapi — who recently freed businessman and socialite Genius "Ginimbi" Kadungure on bail on his tax evasion charges — has said duty judges have an obligation to hear urgent chamber applications any time, to ensure the smooth flow of the administration of justice.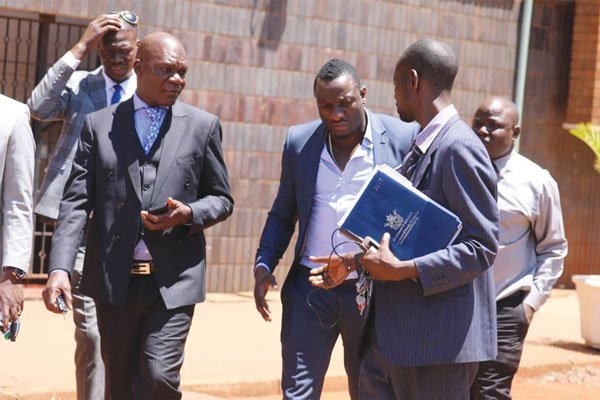 Chitapi said this in a judgment in which he explained his decision after granting bail to Ginimbi who had filed an urgent chamber application challenging a Harare Magistrates' Courts ruling, in which he was denied bail.
Kadungure is facing $3,5 million tax evasion charges was eventually released by the High Court on $1 000 bail.
The bail application at the High Court was heard on a Saturday.
The justice in his judgment fully explained how urgent chamber applications can be heard during weekends, public holidays or after the normal working hours.
"Duty judges are called upon to deal with urgent applications filed by litigants after normal court hours and during weekends. In the exercise of its mandate of
providing people access to justice at all times, the courts' administrative authority has put in place systems which ensure that people are not denied access to justice on the excuse that it is after normal court hours, a weekend or public holiday.
"In the case of this court, only urgent applications may be entertained outside such hours. It would in fact be correct to say that the High Court is open for urgent applications determinations 365 days or 366 it it's a leap year and for 24 hours on each day," Chitapi said.
He said the way the High Court system operates is that, there is at all material times and on standby a duty registrar to receive urgent applications.
"It is the duty registrar whom a litigant approach with his or her urgent application. The duty registrar after carrying out the administrative formalities inter-alia of record opening and case number allocation then advises either of the two judges whom the registrar is able to contact, of the filing of the urgent application," Chitapi said.
In Kadungure's case, he had approached the High Court seeking bail after being denied freedom by the lower court even though the magistrate had initially agreed to grant bail.
He said Kadungure's lawyers argued the magistrate had been pressured by public statements by Chief Justice Luke Malaba pertaining to laundering of criminals by the courts and the need for courts not to tolerate corruption.
"The Judiciary however, should not in the process abdicate its role of being the custodian of the Constitution and the law. The Judiciary must in the fight against corruption maintain its independence and perform its role of keeping Executive excesses in check by applying the law impartially and disproportionately," Chitapi said, however, dispelling the interference allegations. DailyNews