By Bridget Mananavire
Socialite and businessman Genius "Ginimbi" Kadungure was on Wednesday afternoon involved in an accident close to his home in Domboshawa.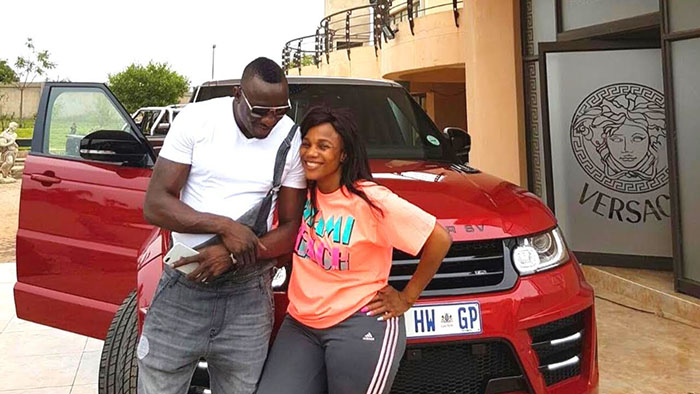 "It was a minor accident. I will not have a problem getting it fixed because it's covered by insurance. I was driving my 2018 SVR, Range Rover, and I was hit by an oncoming Isuzu KB, the old one. And it was just the front bumper and the rear view mirror.
The accident occurred along Makumbi Road near the 29-kilometre peg along the Harare-Domboshawa road.
"I am okay and I am preparing to go to Dubai for a festival, the One Africa Festival that is there tomorrow (today) but I will stay for other events as well. I am also staying for Formula 1," Ginimbi said.
The flamboyant business acquired the vehicle in March and, in the usual Kadungure style, he showed off his new ride saying God has done it again for him.
"Life of the rich and famous. This is my new baby SVR 2018, come come Mudiwa, they need to see, they need to know . . . too much power, too much power, limited edition, special vehicle. Look at the exhaust, the interior," Kadungure said then, as he raved-up the car and walked around it.
He went on to post another picture where he was standing on the bonnet of the vehicle with its doors open.
Ginimbi has now ventured into luxury car hire business so that he can gain something from the vehicles. On the hiring offer will be eight cars, two from his Rolls Royce collection, three Bentleys, two Range Rovers and one Mercedes Benz 2018 G63, which he said he will be collecting in November. Daily News