Ginimbi arrested over $22 million tax evasion
By Shamiso Dzingire
Controversial businessman and socialite Genius "Ginimbi" Kadungure was yesterday arrested as he left the Harare Magistrates' Courts on allegations of tax evasion amounting to $22 million.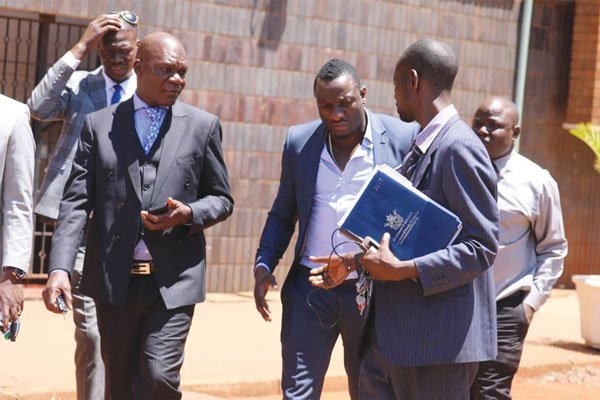 Ginimbi had appeared before Harare magistrate Morgan Nemadire on allegations of defrauding Chegutu West legislator Dexter Nduna, Ivon and Enock Gatawa of more than ZAR1 million on the pretext of supplying mining equipment in 2012.
Detectives picked up the socialite soon after the court adjourned. Police spokesperson Paul Nyathi confirmed the arrest.
"I can confirm the arrest of Genius Kadungure in connection with charges relating to tax evasion where the State was prejudiced of $22 million."
Another controversial businessman, Wicknell Chivayo was also picked up by the police outside the magistrates' courts.
Chivayo had come for ruling after he applied for exception of the charges.
He is facing two counts of fraud and two charges of contravening the Exchange control Act.
Chivayo's allegations relate to the $5 million Gwanda solar project.
Magistrate Lazini Ncube said the ruling was not yet ready as he is still going through the written submissions and postponed the matter to November 19.
Nyathi, however, said Chivayo was not arrested but was assisting police with investigations.
"Chivayo is assisting police with investigations," Nyathi added, without disclosing the nature of the investigations.
Sources close to the investigation said Chivayo was picked up by Zimbabwe Anti-Corruption Commission (Zacc) on allegations of bribing Zimbabwe Power Company (ZPC) chairperson Nyasha Kazhanje with $10 000.
Kazhanje, who is also the director of Terminal Engineers, allegedly received $10 000 from Intratek for showing favour to Chivayo.
He reportedly failed to recuse himself from ZPC meetings where it was resolved not to terminate Intratek's contract but pay its subcontractors despite failing to fulfil its obligation.
Kazhanje has since appeared in court and is currently on remand. Daily News