Suspensions: FUZ seek audience with DeMbare
By Eddie Chikamhi
The Footballers Union of Zimbabwe are seeking audience with giants Dynamos to help resolve the labour dispute between the club and its four players who were suspended earlier this week on disciplinary grounds.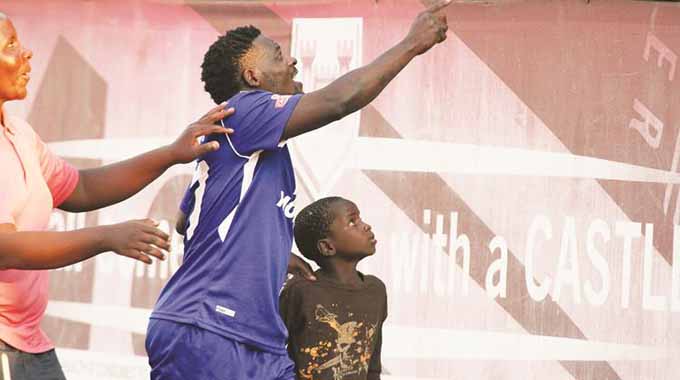 Dynamos co-captains Obey Mwerahari and Marshal Machazane have been sent on forced leave along with fellow defender Peace Makaha and Kingston Nkhata pending investigations into a case in which they are accused of fomenting mutiny in the Glamour Boys' camp. FUZ secretary-general Thomas Sweswe yesterday said they have been approached by the quartet and are now looking to engage the club after getting the players' side of the story.
"We met the players today (yesterday) and we had some profound discussions. The players approached us since they are members of FUZ and they gave their side of the story.
"We felt this is a bread and butter issue, a labour dispute which needs urgent attention.
"But we only heard the players' side and because of that we will not rush to conclusions until we also hear from the club. So we are looking to make an appointment with the Dynamos leadership to see if we can help resolve the matter and leave everyone satisfied. At the end of the day football should be the winner," said Sweswe.
The players were handed their letters of suspension on Tuesday and are now expected to appear before a disciplinary committee in the next 14 days to answer to the charges levelled against them.
In the meantime, they are not allowed to set foot at the club's training ground and are barred from attending any of the club's league games until they have been cleared.
The four were accused of being ring leaders in the plot to boycott the Chibuku Super Cup semi-final against Triangle which DeMbare lost 1-2 at Rufaro at the weekend.
Dynamos chairman Isaiah Mupfurutsa yesterday maintained that due processes will be followed in this case in line with the professional standards the club has to follow.
Mupfurutsa said it was in the spirit of professionalism and good corporate governance for the players to be suspended and pave way for the disciplinary hearing to take place.
"In terms of our procedures, they are expected to be responding and we are definitely going to follow due processes. There is no way that we are just going to say we are pardoning so and so, no.
"Perhaps they were accused of something they didn't do and if we just pardon them in the streets how will they prove themselves?
"So they have to go through the due process. Remember Dynamos is an institution which is just like any other company and if someone is accused we are saying they are not guilty until it is proven that they are guilty.
"For purposes of smooth operations we had to suspend them in the interim and we said we are going to give them an opportunity to defend themselves.
"There is a misconception out there that Dynamos has fired four players. No, we didn't fire them. We merely suspended them and they shall be given an opportunity to defend themselves and this will happen within the next 14 days. I think our secretariat and the legal team have already started working on the process.
"Whatever we are doing is not about individuals or about us having hatred of a person. What we don't like is the indiscipline and certain traits that are not acceptable that have been raised against them.
"This executive will continue doing its duties but for as long as someone is not prepared to be disciplined as expected then there will be problems," said Mupfurutsa.
Dynamos are scheduled to play Triangle on Sunday at Rufaro in their quest to survive relegation.
Caretaker coach Lloyd Chigowe yesterday said the events of the week have left his team shaken as the side has already been stripped by injuries.
Chigowe said the Dynamos family had to respect the decision taken by the club for the good of the team ahead of the last three games of the season.
"Naturally when there is an earthquake there is bound to be some tremors but we have tried to bring back the calm and to have the boys focused on the job at hand.
"It's not easy losing some of your senior players like Peace Makaha who has been in the system for some time and Machazane who has also played very well. But when the institution makes a decision everybody has to comply," said Chigowe.
The technical team will need to play around with the available resources following the injuries to some of their players like Quality Kangadze.
"We have always been fighting in adversity and through adversity because when I came in we lost Ocean Mushure. We had Panashe Mutasa who stopped coming to training and Denver Mukamba who is wayward. "We also lost Romario Matova who went to Turkey. We have also been hit by a number of injuries in the journey to survival but we will have to stick together and pull through. "You realise that when you are dealing with youngsters you have to help them see the bigger picture and the bigger picture is that if they survive relegation they are heroes with the Dynamos family.
"We are playing for the Dynamos fans, they are a family that needs to be respected so we must give our all so that at the end of the day they are a happy lot,'' Chigowe said.
Two of the suspended players had surprisingly tried to vent their frustrations on assistant coach Murape Murape when Mupfurutsa has made it clear that the sanctions were affected by the executive at their Monday meeting after they had noted that the quartet had breached the line that defines the Dynamos disciplinary code. The Herald.