By Precious Shumba
The announcement by Prophetic Healing and Deliverance (PHD) Ministries founder Prophet Walter Magaya that he has found a cure for HIV and AIDS and cancer should be viewed in the context of indigenous knowledge systems versus modern medicine of the West and Europe.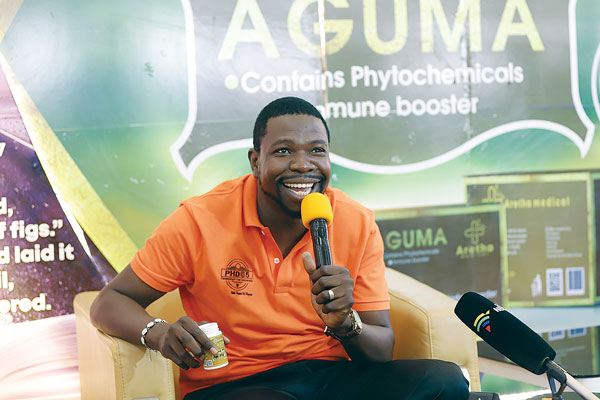 During a church service on Sunday, Prophet Magaya announced that through their health subsidiary, Aretha Medical and with the aid of an Indian company, they had discovered the Aguma herb that contains phytochemicals with powerful antioxidant properties that can boost the immune system and also cure cancer.
What I would have expected was for Prophet Magaya and his team to approach the Ministry of Health and Child Care with their finding and request the ministry to run its own tests on the same. The ministry would then announce the results from their own investigation.
However, given the fact that pharmaceutical companies make huge amounts of money from people's ailments, the Ministry of Health and Child Care was likely to place several hurdles in the way of Prophet Magaya, thus the finding could have also suffered bureaucratic suppression owing to the potential threat to the pharmaceutical industry that benefits from monopolies in the trading of drugs and medicines.
This finding demands our interrogation of the value addition to our various plants and trees which have proven medicinal properties, but have unfortunately not been tested in laboratories under the monitoring of modern scientists.
The sad reality is that our indigenous knowledge systems have no dosage quantities to prescribe to the sick, but it is a known fact that there are tree leaves, roots and other medicines found in our bushes, mountains and rivers which heal better than the revered, but expensive monopolised Western medicines.
The Prophet Magaya announcement should not be viewed using religious lenses, but indigenous knowledge against Western medicine.
Prophet Magaya as a religious leader does not inspire me, but on this announcement I am keen to know of an alternative to Western medicines that will revolutionise the treatment and management of HIV and Aids.
From the look of it, trained medical doctors and pharmacists are going to pull out their guns and try to destroy the information, or they are going to organise to buy the same in bulk and then monopolise it again.
This means that whatever new knowledge might be discovered in the fight against HIV and AIDS, measures must be made to protect our indigenous knowledge systems and break the monopoly of the Western-driven pharmaceutical industry which thrives on scarcity of drugs and medicines on the market.
This reminds me of how people suffering from toothaches have had to be paying huge amounts of money to dentists who always recommend the removal of one's tooth or teeth. Yet in the communities, urban and rural areas, there are experienced ladies and gentlemen who treat toothaches with consistent positive results.
In our teeth there are worms which reportedly cause rotting and pain. However, dentists usually recommend tooth filling, replacement, removal or cleaning only. How then do they explain this failure to unravel the worm that is reportedly found in human teeth upon using the indigenous herbs?
I hope we can have a decent discussion on what really is the way forward on issues of access to affordable and reliable treatment for different ailments afflicting our society.
Precious Shumba is a development practitioner and director of Harare Residents Trust (HRT), a membership driven residents' organisation established in February 2008 and covers Harare Metropolitan Province. He may be contacted on [email protected].