A Harare man has been dragged to court for allegedly defrauding a local wedding planner of $35 000 after misrepresenting that he works at the United States Embassy.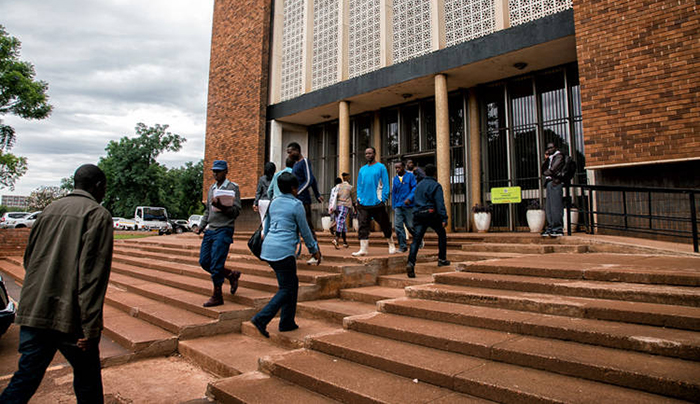 Eric Amani Chibabira appeared before Harare magistrate Rumbidzai Mugwagwa facing one count of fraud.
Mugwagwa remanded Chibabira to October 30.
Prosecuting, Sabastian Mutizirwa said sometime in September, Juliene Mutylebere decided to change her US$ that were in smaller denominations of $2 and $5 into $50 and $100 notes.
Mutizirwa said Mutylebere was then introduced to Chibabira by a brother-in-law Tongesai Musariri.
He told the court that Chibabira allegedly misrepresented to the complainant that he was employed at the US Embassy and had access to cash and therefore had the capacity to exchange smaller denominations into bigger denominations.
"On September 29, Musariri accompanied the accused and his accomplices Lesley Khuphe, who has already been arrested and is on remand, and one Krikri, who is still at large," Mutizirwa said.
"The complainant handed over US$35 000 of smaller denominations and in turn accused handed over a foiled paper which he purported to be containing an equivalent value of bigger denominations."
The court heard that Mutylebere trusted Chibabira and did not count the money until the accused persons had left.
After their departure, the court heard, Mutylebere opened the foil paper only to discover it contained dirty notes.
The court heard that Mutylebere made frantic efforts to contact Chibabira to no avail, and she made a report to the police, leading to his arrest.
Mutizirwa said: "Upon his arrest, a search was conducted at his place of residence and some dirty notes were recovered. As a result, the complainant suffered an actual prejudice of US$35 000 and nothing was recovered." Daily News