Anger as Ncube takes Lumumba on board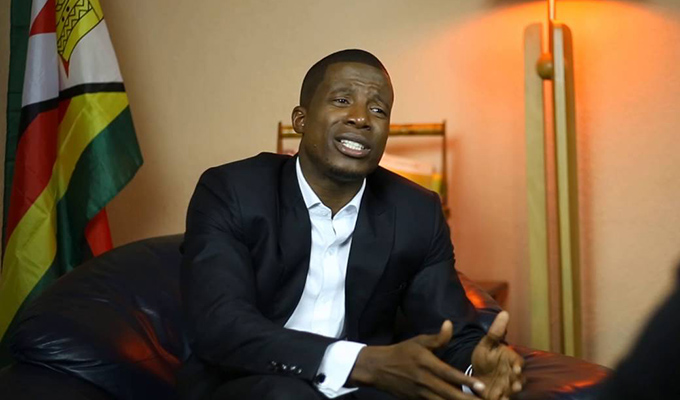 This comes after Finance minister Mthuli Ncube, in a move which could bring him into conflict with the ministry of Information, announced on Friday that he had appointed Lumumba — whose real name is William Gerald Mutumanje — to chair a communications "taskforce"  in his ministry.
The other members of the committee are yet to be announced.
The main opposition MDC accused Ncube of being "deceptive", as the appointment flew in the face of the austerity measures that he announced recently.
"This Mthuli Ncube guy … is just a hypocrite. Using funds to reward Zanu PF youths whilst preaching austerity measures is the height of deception.
"How on earth does one create this kind of job (for) Acie Lumumba?" said Chalton Hwende who is MDC deputy treasurer and MP for Kuwadzana East.
Former deputy minister of Finance Terence Mukupe said Lumumba's appointment could cause Ncube problems related to his integrity, as the former Zanu PF official had a tainted past.
"My advice to the Prof is please keep him away from money … He has a serious weakness … Am sure he will be opening a toll gate very soon for people to see you without your knowledge," Mukupe wrote on Facebook.
Apart from politicians, Lumumba's appointment put social media platforms on fire, with many ordinary Zimbabweans seething with anger.
Retired US Foreign Service officer and former ambassador to Zimbabwe Bruce Wharton also weighed in on the matter on Twitter.
"I wonder if … Ncube even knows what Acie's real surname is, never mind his relationship with the truth," he said.
But Lumumba himself told the Daily News on Sunday yesterday that his appointment had "nothing" to do with his chequered past or his private life.
"There is a great need for communication and information regardless of what is happening in the country at the moment. My job is not to write or influence the economy in any way, but to communicate.
"I look forward to working with the Finance ministry. My personal life has nothing to do with my job description," the self-confident Lumumba said.
Mutumanje is a former Zanu PF member who in 2016 quit the former liberation movement abruptly — citing its failure to deliver on its electoral promises.
He later launched his own opposition party, Viva Zimbabwe — after he was fired as the chairperson of a steering committee on the Zimbabwe Youth Empowerment Strategy for Investment, amid allegations of misappropriation of funds meant for the Zimbabwe Youth Council (ZYC).
He was also at the centre of controversy after he was filmed performing a sexual act with his partner. The sex tape was recovered from his house during a police raid.
Lumumba, who has three unresolved fraud cases, was also previously in the eye of a storm when he was accused of "lying" that he had obtained a degree from the prestigious Harvard University.
He also used the f*** word in his dispute with former president Robert Mugabe, at the height of the ruling Zanu PF's tribal, factional and succession wars. Daily News.