By Nokuthaba Nkomo
Apostolic Faith Mission in Zimbabwe (AFM) church president Aspher Madziyire, has filed an urgent chamber application at the High Court seeking permission to be allowed to file papers in response to an application in which some church members are contesting his presidency.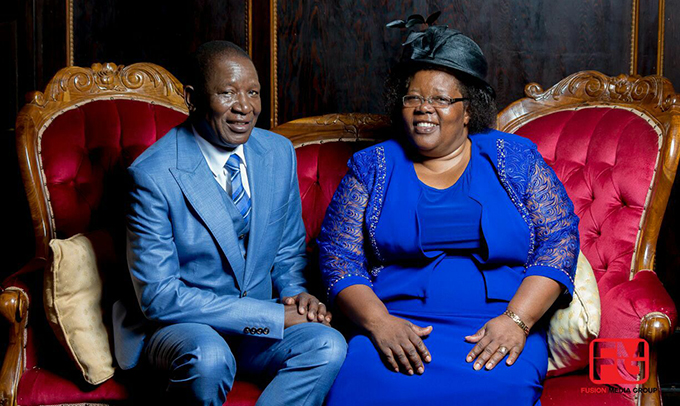 Madziyire and four others had been barred from filing their papers, after they came with their responses out of the stipulated time.
This comes after pastor Never Pavari opened a case against Madziyire's leadership and his alleged plot to change the church's constitution.
However, Madziyire, Amon Madawo, Munyaradzi Shumba, Tawanda Nyambirai and the AFM failed to file their response on time, forcing the High Court to bar them from filing their papers.
Representing Madziyire and his team, Taona Nyamakura said his clients are appealing to the court for the lifting of the bar as they have valid explanations as to why the response was not filed on time.
In the application filed on Tuesday, Nyamakura noted that the delay in filing the application was due to the fact that he was overwhelmed as he had another similar court application filed at Masvingo High Court to attend to.
"This is an application for the upliftment of the bar operating on the applicants by virtue of rule 233 (3) of the High Court rules, 1971. I am aware that the applicants were served with the application to which they ought to have responded by October 12, 2018," Nyamakura said.
"The application in the main matter was served together with the application for interim on September 28. This was also simultaneous with another urgent chamber application and court application in the name of Arthur Nhamburo and others."
He said he intended to attend to the case but got entangled in the Masvingo matter which also required urgent attention. Madziyire reportedly suspended his vice Cossum Chiangwa and his allies without salary and benefits alleging that they staged a coup to oust him at the AFM annual conference at Rufaro.
This move angered some members of the AFM church, leading to the application of a case against Madziyire's presidency.
Madawo told the court that the case raised against the church's leadership was a waste of the court's time, accusing some of the church's congregants of harbouring hidden agendas.
He said the new constitution had been accepted but there were those that wanted to delay the progress of the church.
"I wish to emphasise that the new constitution had been accepted and that the only provisions relating to the conduct of elections would be effected with the remaining provisions being incorporated after elections by the new leadership," Madawo said.
"The reality, however, is that this application has nothing to do with ensuring the elections are conducted in terms of the new constitution and everything to do with an elaborate plot to sanitise a coup and derail efforts to bring sanity and stability to the church."
He said Madziyire's leadership was legitimate.
Madziyire has led the AFM church for over a decade and was supposed to stand for re-election last year but brought constitutional changes allegedly meant to delay the election till 2019. DailyNews