Vice President Constantino Chiwenga has returned home from South Africa where he was receiving medical attention.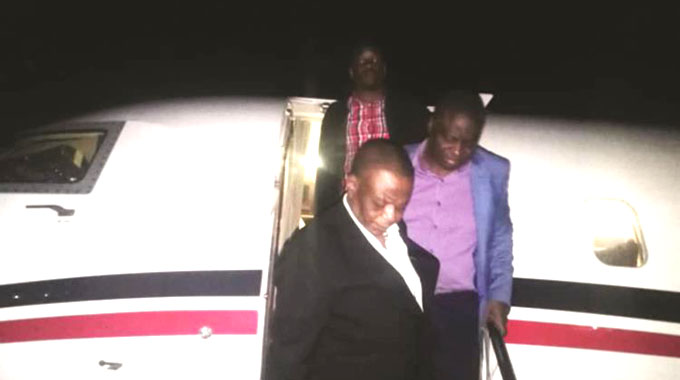 He touched down at Manyame Air Base at 6.50pm, accompanied by his wife Marry, who had travelled for a routine review and Deputy Minister of Health and Child Care, Dr John Mangwiro.
Speaking to The Herald after VP Chiwenga's arrival, Deputy Chief Secretary to the President and Cabinet (Presidential Communications) who is also the Presidential spokesperson, Mr George Charamba said the Vice President and his wife were in high spirits.
"He touched down at 18:50 hours accompanied by his wife and the Deputy Minister of Health and Child Care," said Mr Charamba.
"Very chatty and jovial both husband and wife hugging officers from his office. Obviously, the couple needs time to rally again. His Excellency the President spoke to the couple this evening (last night) and is set to visit them at their home tomorrow morning (today).
Mr Charamba cleared the rumour on social media suggesting that Foreign Affairs and International Trade Minister Dr Sibusiso Moyo also travelled to South Africa for medical attention.
He said Dr Moyo received medical attention at a local hospital and only travelled to South Africa yesterday for a review.
"I also want to correct the impression that was in the market that Lt-General SB Moyo was in South Africa," said Mr Charamba.
"In fact, he was treated at a local hospital and only travelled to South Africa today (yesterday) for a review. He is expected back in a day's time. It is understood that he had two operations meant to remove some growth in the stomach."
Mr Charamba also claimed that VP Chiwenga also had a bullet lodged in his lung after he was injured around the Chiduku area in Hwedza during the liberation struggle, making it quite urgent to receive a thorough medical examination.
Prominent South African prophet, Alph Lukau says witchcraft is behind Chiwenga's deteriorating health. Lukau made the prophecy at his Sandton church Alleluia Ministries International on Sunday after praying for a woman in the congregation who claimed to be Chiwenga's niece.
"The situation with your uncle right now is not natural, that's why no matter how doctors are trying to look, they are not finding satisfactory results.
"They do not really know what is happening because this is witchcraft.
"I am saying this with respect and understanding the sensitivity of what is happening because this is the vice president of a nation but I'm telling you, your uncle stepped on the tail of a lion," he said.
During the prophecy, Lukau described Chiwenga's critical condition which the woman confirmed.
"His body is swollen, you may lose your uncle, the vice president of Zimbabwe.
"I can even see him, he is like bleaching, he is losing his colour and right now he is critical," he told the crying niece.
Chiwenga's health has been a closely-guarded secret but the public has been scrutinising his changing skin colour and swollen hands which they spotted at gatherings.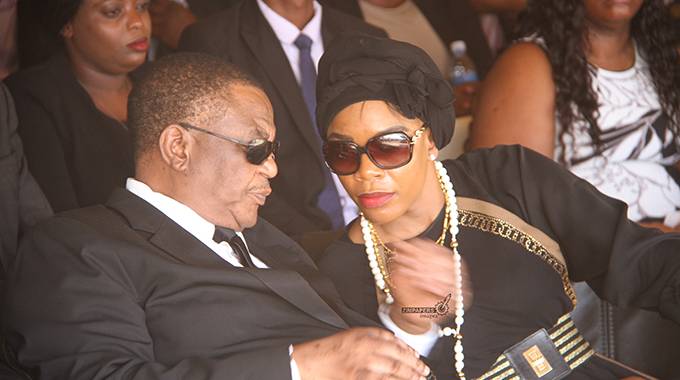 Lukau said if Chiwenga does not accept the prophecy, he will die.
"I'm not just saying this but there will be bad news if the family does not pray.
"Tell your uncle that the Lord has spoken about him and if he believes he will be healed," he told the woman.
"If he does not open up, we will meet in heaven because the greatest obstacle is himself," Lukau added.
The South African prophet urged Zimbabweans to pray against witchcraft as its level has increased in the country.
He said everyone in the country should find a good Bible-believing church and commit themselves.
"Right now there is spiritual warfare in the atmosphere as not seen before happening in Zimbabwe," he said before raising his congregates to pray for Chiwenga and the country. Daily News/The Herald