By Oliver Kazunga
The Bulawayo Municipal Commercial Undertaking (BMCU)-run Ingwebu Breweries is scouting for investors to inject about $20 million working capital it requires for retooling.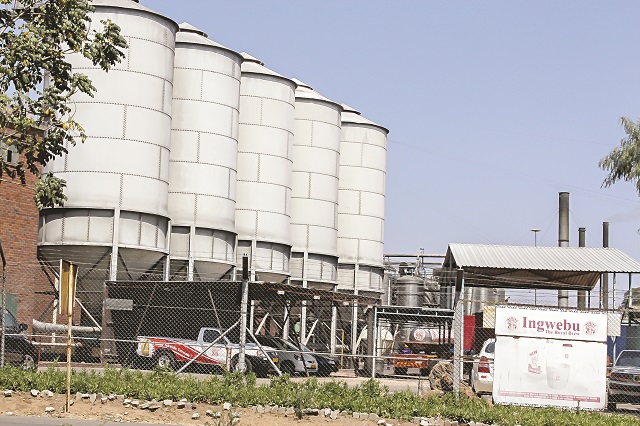 Last year, Bulawayo City Council, which owns the entity, announced that it had privatised Ingwebu Breweries as part of a strategy to turn around the loss making commercial undertaking into a financially sound private company.
In an interview after the 2019 council budget consultative meeting on Tuesday, Ingwebu Breweries acting managing director, Mr Johannes Gumbo, said they were scouting for potential investors locally and internationally.
"Basically, we are in the process of recapitalising the business following the privatisation process. In line with the privatisation programme, we are in the process of courting investors to try and raise just about $20 million to retool the plant," he said.
"As the brewery gets back on track, it will diversify its product range within the beverages sector offering other products such as mahewu and other related products."
Mr Gumbo said they were in the initial stages of searching for potential investors and the prospects were looking good.
"What we want is to renew the plant and you will appreciate that some of the equipment has got a foreign currency component, so the type of investor we are looking for is the one with the capacity to assist in retooling the plant.
"As things stand now, we are in the processing of engaging a financial advisor. We've received fantastic responses from financial advisors and once we appoint the financial advisor then we finalise the issue of investors," said Mr Gumbo.
The privatisation of Ingwebu entails that BCC concentrates on its core business as a local authority. In recent years, the brewery has faced viability problems in light of falling demand for its products and the high cost of operating its obsolete equipment and thus negatively affecting its ability to contribute any revenue to the local authority.
Responding to questions from the floor during the 2019 BCC budget consultative meeting, Mr Gumbo said:
"The challenge which has faced Ingwebu over the years is that of retooling. The industry we are in is a very complicated industry; the competitor is well resourced . . . we are now a private company, the idea being to raise funds to retool and the process has started and we are in the process of scouting for investors. Ingwebu is a very powerful brand and as an organisation we want to leverage on that as we look for investors and be able to run profitably and declare a dividend.
"As for stabilisation, in the last two years or so we have been making profits and for now I would say the business is stable and going forward we hope to continue making profits and be able to declare dividends."
Ingwebu Breweries was established in 1946 as a department of BCC and in 1996, council established a wholly-owned business entity called BMCU. The Chronicle