Nowhere to hide for Mujuru robber
By Tarisai Machakaire
A suspected armed robber who has been on the run since January after reportedly hijacking the daughter of National People's Party (NPP) leader Joice Mujuru appeared in court on Saturday.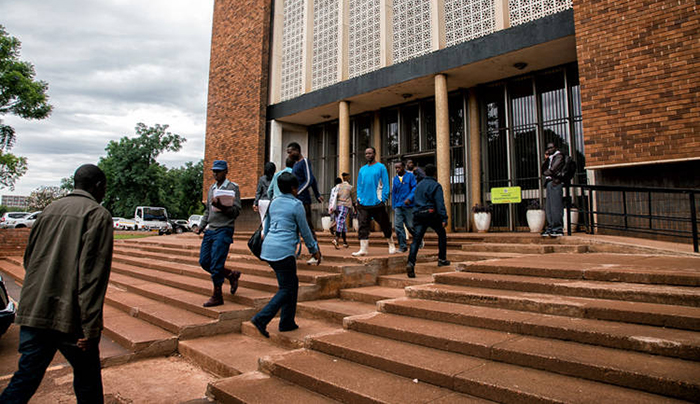 Tatenda Answerlin Tsvuura appeared before Harare magistrate Learnmore Mapiye, charged with car theft.
He was remanded in custody to October 11 and advised to apply for bail at the High Court.
Tsvuura is a director at Exceptional Energy (Private) Limited and is jointly charged with Paul Maridadi who has already appeared in court.
Maridadi is a chauffeur at Longman Schornberg in Cape Town South Africa.
According to the State, on December 17 last year Kumbirai Rungano Mujuru — daughter of the NPP leader — was in the company of a friend Tamuka Calvin Keche, driving her Mercedes Benz and parked at corner Third Street and Josiah Chinamano Avenue in Harare.
The court heard that around 2000hrs that night Maridadi was in the company of Tsvuura and hatched a plan to steal the Mercedes Benz.
It is alleged that the duo tracked Mujuru until she had parked the car and pounced on her armed with a pistol.
Maridadi threatened Mujuru and forced entry into the car before forcing her friend Keche to move to the back seat and took control of the car.
Mujuru and Keche were searched as the robbers took their bank cards, cash and cell phones.
The alleged robbers drove towards Kuwadzana with the victims in the car.
The court heard that when they arrived at Kuwadzana Service Station, Maridadi used Keche's NMB bank card to buy fuel for $70.
They reportedly drove to Lake Chivero and tied Mujuru and Keche to a tree before leaving them stranded at the scene.
The two later managed to untie themselves and reported the matter at the police.
According to State papers, the car was later recovered at Rosemary Svosve's residence and she revealed that it had been left by Maridadi and Tsvuura.
On January 9, police detectives intercepted Maridadi after being tipped that he was coming to collect the car and take it to South Africa and to arrested him.
The motor vehicle was valued at $42 000 and the other stolen property at $448.  DailyNews