By Nqobile Tshili
A Kombi driver suspected to be unlicensed yesterday lost control of his vehicle, rammed into and seriously injured four vendors in the Bulawayo Central Business District.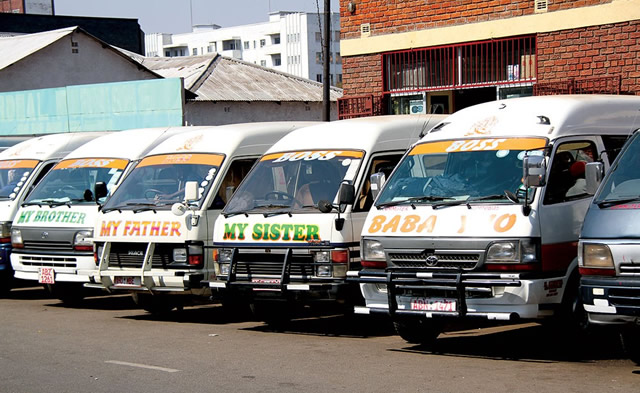 The incident occurred at about 4PM at the highly congested Lobengula Street and 6th Avenue Extension.
Bulawayo Chief Fire Officer, Mr Richard Peterson, said the city's ambulance service attended the accident scene and rushed the injured to a local hospital.
"A commuter omnibus driver who is suspected to be 26-years-old lost control of a kombi he was driving and rammed into four vendors who were selling their wares by the side of the road. The accident occurred along Lobengula Street and 6th Avenue Extension.
Four vendors were injured in the process, with two of them sustaining serious injuries," said Mr Peterson.
He said the four vendors were rushed to Mpilo Central Hospital for treatment.
"One of male vendors sustained head injuries and suffered fractures, while the other complained of severe pain on the right side of his upper body. Two other vendors were women aged 22 and 23 years respectively who were also injured in the process," Mr Peterson said.
He said it is not clear how the driver lost control of the vehicle but there are suspicions that he could be unlicensed.
"The driver was not injured but a lot of people were claiming that he could have been unlicensed. For further details you should contact the police who attended the accident scene," said Mr Peterson.
Bulawayo police spokesperson Chief Inspector Precious Simango said investigations on the matter were underway. "We continue to appeal to motorists to exercise caution on the roads. Although no life was lost in this accident, those involved suffered life threatening injuries unnecessarily," she said.
The accident occurred at a time when police have launched a national blitz against rowdy motorists who are causing untold suffering to citizens through their recklessness on the roads.
Recently, a kombi driver ran over and killed a Grade Three pupil from Bulawayo's Pumula North suburb as he was on his way to school. The pupil's family called for the reintroduction of police controlled roadblocks. The Chronicle.