By Nigel Matongorere
Ngezi Platinum Stars coach Tonderai Ndiraya is worried that his team is not clinical enough when they face "small teams" which is now hampering their quest for a maiden Castle Lager Premiership title.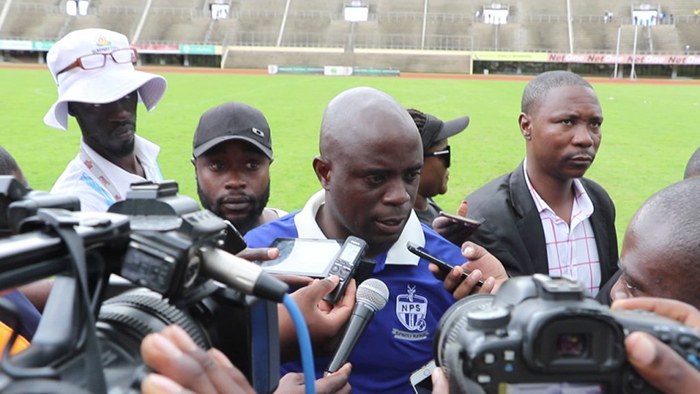 Madamburo suffered a surprising 1-0 defeat at the hands of relegation-threatened Yadah FC at Rufaro Stadium on Saturday.
That defeat left Ngezi Platinum in second place with 57 points from 27 games and now trail log leaders and defending champions FC Platinum by five points.
With seven games to go before the season comes to an end, it's going to be a tall order for Ndiraya's side to cover that five-point gap on FC Platinum.
In those remaining matches, Ngezi still have to play against CAPS United (h), Bulawayo City (a), Chapungu (h), Harare City (a), Bulawayo Chiefs (h), FC Platinum (a) and Black Rhinos (h).
On Saturday, Madamburo lost the game after a Yadah scored in the first minute of added time courtesy of a superb half volley from almost yards out by Zvikomborero Bizeki.
"I'm hugely disappointed; look this has been us this season. We lose to the so called small teams by probably the identical score line," Ndiraya said after the defeat to Yadah.
"This is another game where we were expected to collect maximum points and quite disappointing to say the least.
"We played some good football in the first 20 minutes and created some good chances but after that, our boys went into a mute mode.
"We started to play the same way as Yadah were playing and that became difficult for some our most reliable players like Michael Charamba who require good passes from midfield.
"Charamba was never seen when we started kicking balls up front unnecessarily, we were second on the ball all the time. We spoke about it at half time but we did not change when we came back."
With their back on the wall in this title race, Ndiraya has now demanded a response from his team in these remaining matches.
"At this stage of the season, you would want to be consistent and I have always felt that consistency is lacking in our team. I think it has to do with the mental fitness from the players," he said.
"We tend to relax when we post good results, when we play small teams, we come with a very negative attitude.
"The fight we saw against Yadah is different from the fight we saw against Highlanders or ZPC Kariba. We tried to freshen up the team by bringing some fresh legs thinking it would re-energise the team.
"Yes we saw that in the first 15 minutes but after that there was nothing really; we didn't look like a team that is fighting for the championship."
Ndiraya is still optimistic that his side can overhaul FC Platinum's lead in the last seven matches.
"Of course there is still hope, we have seven matches to play if I'm not mistaken and that's 21 points to fight for but if we are not going to be consistent, it will be difficult for us," he said.
"So consistency is what I'm going to be demanding from the team. We have to change our attitude going forward so that we get the consistency that we want as a team." DailyNews