By Ricky Zililo
Young striker Prince Dube cannot play for Highlanders this season as the Bulawayo giants have exhausted their registration slots.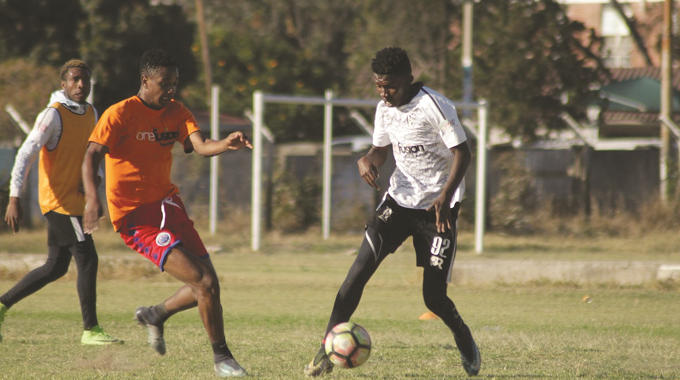 Prince, who is a free agent after being released by South African Premier Soccer League side SuperSport United, started training with Highlanders on Tuesday, triggering speculation that he will don the Bosso black-and-white stripe before the season ends.
However, Highlanders' chief executive officer Nhlanhla Dube had bad news for the Bosso faithful.
"He's asked to train with us and he's training with us. We have nothing more outside that. We haven't heard any declared status about him. You have to understand that there are processes around player transfers; they do not just happen as we might wish. There are guidelines to be followed and timelines to be met," said Dube yesterday.
"We understand that him training with us generates lots of speculation, but we appreciate reality and facts. The reality and facts are that we have registered 30 players, and can't deregister outside the window. Remember we don't determine the status of the player, but it is the football authorities who do so," he said.
A Zifa source familiar with the transfer code said: "It's impossible for Highlanders to register Prince Dube for this season because they have taken up all their slots. There is also need for the club to prove that the player is a free agent and his contract was terminated before the local transfer window closed on July 31. Even if he were to be registered, that can only happen 30 days after submission of his papers."
Bosso indicated interest in bringing the player on board when he trained with them during the mid-season transfer window alongside another former Highlanders' striker Thomas Chideu, who had been offloaded by another South African side Golden Arrows.
Castle Lager Premier Soccer League champions FC Platinum swooped on Chideu when Highlanders were close to sealing a deal with the striker.
Chideu disappeared from Bosso on the eve of the Highlanders-Dynamos curtain raiser to the World Class Legends and their Zimbabwean counterparts match at the National Sports Stadium in June.
He emerged at FC Platinum and it seems that his representatives used his training stint with Highlanders to bargain for a better deal.
There are fears within Highlanders' circles that Prince, who is managed by Gibson Mahachi, might also pull a Chideu stunt and leave Bosso clutching thin air. Chideu also belongs to Mahachi's stable.
Highlanders are keen on Prince and indications are that the club is committed to getting the player in their books and possibly secure his signature soon by giving him allowances till the end of the season.
With well-funded teams like Ngezi Platinum Stars, FC Platinum and Chicken Inn on the prowl, Highlanders will have to act quickly to tie down Prince, who has indicated his desire to reignite his career with the Bulawayo giants.
–The Chronicle