United Kingdom-based Zimbabwean DJ, Lady G2, is back in the country for a series shows.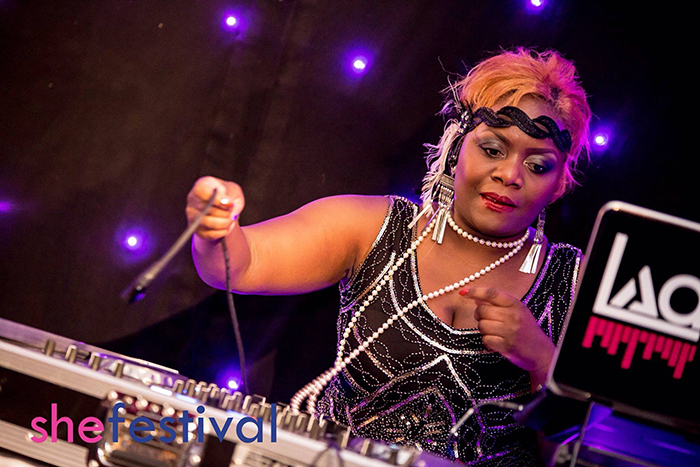 The celebrated DJ, who has won several accolades in the United Kingdom, has come back to Zimbabwe as part of efforts to build on her highly successful maiden tour of her land of birth which took place in April last year.
"The buzz and sense of belonging you experience when you touch down makes Zimbabwe the country I most enjoy touring.
"I was in the United States of America in April and will be playing in South Africa as well in the midst of my tour of Zimbabwe, then Australia towards the end of the year," said Lady G2.
The Harare-born DJ is hopeful that her gigs will be as successful as the ones she held in Zimbabwe last year.
"I am hoping to exude the same energy and excitement as I do in all my performances.
"I will also be making more impromptu appearances in places down under – far removed from your typical city/clubbing scenes.
"My mission has always been to inspire musical minds, take music to the people and just have a good time with the audience I play for," she said.
Lady G2 was scheduled to kick off her tour of Zimbabwe last at Travel Plaza's On the Roof where she was billed to share the stage with local DJs Deenice, Ernest and Danny Vibes in a gig dubbed Old Skool Friday.
Tonight, the celebrated wheel spinner will be the main performer at Jimmy's 50th Earthday Bash at Plaza de Castilla, Greencroft, at an event that will also feature live performances by Lady Bee and Shaddy Bee.
Lady G2 told the Daily News she is also looking forward to making a maiden appearance at the City Sports Bar in Harare's Kopje area on September 1.
"Before the City Sports Bar gig, I would have taken part in the video shoot of the hit Skoro Skoro by award-winning choreographer John Cole featuring Lee McHoney which will take place this coming Sunday (tomorrow).
"I am also looking forward to making a re-appearance at PaFarai Gochi Gochi/BBQ spot, Glen Norah. I have also lined up several other gigs at dates to be advised.
"I am also scheduled to appear on ZiFM on Thursday next week. During the show I will obviously advise people on my show schedule.
"My fans can keep in touch with me on the Lady G2 Facebook page where I do live sessions every Monday and Wednesday." Daily News