By Maxwell Sibanda and Blessings Mashaya
Enraged opposition parties said there was real danger that Zanu PF could use its two-thirds majority in Parliament to drag Zimbabwe into the Stone Age, when the rest of the world is moving towards expanding democratic values.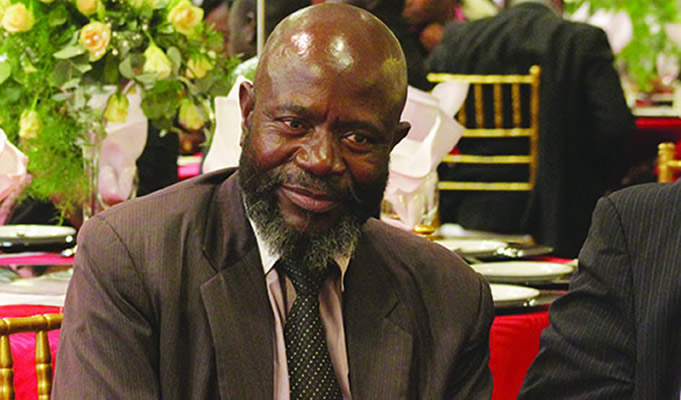 Opposition parties canvassed by the Daily News said it was unheard of in the 21st Century that a party which claims to be democratic would think of excluding the youths from participating in politics at the highest level.
This follows revelations by Zanu PF Member of Parliament-elect for Buhera South Joseph Chinotimba that plans were afoot for him to move a motion in the National Assembly seeking to increase the presidential age limit from 40 years to between 55 and 60 years.
The constitutional change is meant to exclude Nelson Chamisa of the MDC Alliance from participating in the 2023 polls after he gave President-elect Emmerson Mnangagwa of Zanu PF a good run for his money at the just-ended polls.
Chamisa is now in the Constitutional Court where he is challenging Mnangagwa's razor-thin win, which he argues was manipulated in his favour by the Zimbabwe Electoral Commission.
The case's hearing has been set for Wednesday.
MDC secretary-general Douglas Mwonzora wrote on his twitter account that Zanu PF was being motivated by malice and vindictiveness.
"The intention by Zanu PF to change presidential constitutional age limits are malicious, vindictive and clearly unconstitutional. We will definitely resist these efforts. Zimbabwe is slowly being sent back to the Iron Age," he tweeted.
Democratic Opposition Party president Harry Peter Wilson who participated in the last presidential elections said Zanu PF should not just take people's freedoms for granted.
He said should the party proceed as highlighted by Chinotimba, opposition parties will call for a referendum and hear what the people say.
"The people are tired of 'old and tired' leaders and they are yearning for a young generation of leaders ready to confront this technologically superior age of computers and all," said Wilson.
"The people will resist this and we wonder why these guys want to embark on such a dangerous path which will take us back to stone age. Today, even traditional chiefs have very young occupants who are not anywhere near 55 years".
Wilson said the two thirds majority that Zanu PF now has will turn out to be a disaster for the upliftment of the people's lives.
The spokesperson for the National People's Party, Jefryson Chitando said instead of concentrating on economic issue and employment creation, Zanu PF was more concerned with drafting a new election manifesto.
"The 2018 Zanu PF election manifesto had nothing to do with change of presidential age (limits). This shows that the elections manifesto was a document to please those who are in graves rather fulfil the aspirations of Zimbabweans," said Chitando.
"We are dealing with clueless, power hungry and tired political players. Zimbabweans must understand that Zanu PF is a political party living in the olden days of international politics. Sanctions are a Zanu PF making….free, fair and democratic elections would have removed the sanctions." DailyNews