By Jeffrey Muvundusi
Losing Bulawayo South MDC Alliance parliamentary candidate Muvirimi Francis Mangwendeza has dragged Zimbabwe Electoral Commission (Zec) to court challenging the victory of Zanu PF MP-elect Raji Modi.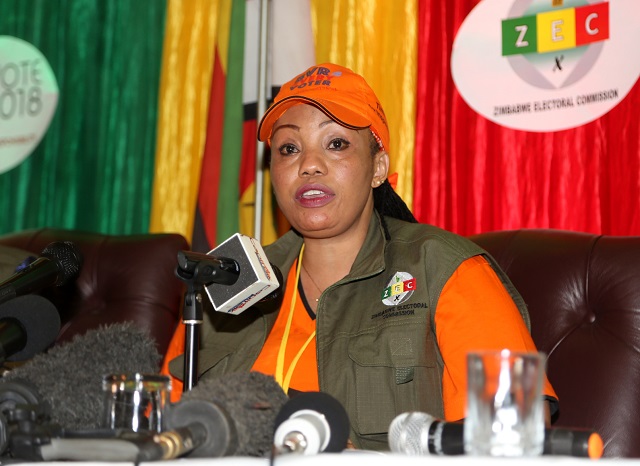 In the court application, Mangwendeza – through his lawyers Matshobana Ncube of Ncube Attorneys – cited Modi and Zec as respondents.
In his founding affidavit, Mangwendeza accused the electoral mother body of failing to avail ballots with his names printed on them to ward 21 and ward 6 in the constituency. He attributed his loss to his missing name on some ballot papers.
Modi polled 5 752 votes ahead of Mangwendeza's 4 155 votes.
"In or about 3rd July 2018 in what can only be described as an act of utter recklessness and malicious intent, the 2nd responded published a notice in the media suggesting that I was part of 24 people who had withdrawn from the harmonised elections.
"This was done without verifying with me first if such information was correct or was there a letter from me to the 2nd respondent to that effect," Mangwendeza said.
He added: "In short such a notice was nothing but a lie whose intention still escapes me but would have ordinarily de-campaigned me as those who supported me would have thought I was no longer contesting in the elections for 30 July 2018."
Mangwendeza said more than 50 of his supporters informed him of their failure to vote for him after they failed to access his name on the ballot.
"Some of the ballot papers indeed did not have my name on it and thus denied me the right to contest for public office while at the same time denying me some voters the opportunity to exercise their constitutional right to vote for a candidate of their choice in respect of those who wanted to vote for me," he said.
"In essence I was denied my right to stand for public office fully and effectually while my supporters equally failed to exercise their right to vote in respect of a candidate of their choice in the national assembly election for Bulawayo South constituency because my name was not on the ballot papers given to them."
In his founding affidavit, Mangwendeza took aim at Zec on how such a big mistake could have been allowed to go till voting day.
"It is incomprehensible how the 2nd respondent having had with it my papers successfully filed at the Nomination Court, designed the ballot paper for the National Assembly Bulawayo South constituency such that they printed two different ballot papers for the same election where my name was included on some ballot papers and excluded on others.
"This clearly shows that the 2nd respondent clearly did a sham job in preparing and printing the ballot papers for the Bulawayo South constituency in that my name went missing on some of the ballot papers," he said. Daily News.