Court spares Grace Mugabe ally's farm
Axed Zanu PF Manicaland youth chair Mubuso Chinguno has obtained an urgent court interdict preventing army officials from invading his farm. This comes amid sustained pressure by officials angling to takeover the farm belonging to the provincial member of the vanquished Generation 40 (G40) faction.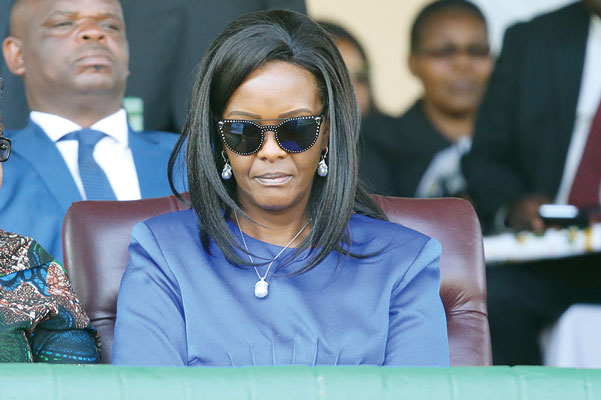 Chinguno recently returned to Zimbabwe after fleeing to neighbouring South Africa at the height of the military intervention in November last year.
The once-powerful youth leader approached the Mutare High Court seeking to spare his farm, citing minister of Lands, provincial lands officer, district lands officer and a colonel Makuyana as respondents.
Justice Mwayera ordered that "pending the determination of this matter on the return date, applicant (Chinguno) is granted the following relief:
"1. The fourth respondent (… Makuyana) or anyone acting through him or under his instructions are hereby ordered to stop immediately all evictions of the applicant and removal of his property or farm workers.
"2. The fourth respondent or anyone acting through him or under his instructions in particular members of the Zimbabwe National Army be and are hereby interdicted from entering any part of the applicant's farm where he is presently occupying and staying."
Chinguno was suspended by Zanu PF following charges of misappropriating over $400 000 mobilised to service youth residential stands in Chipinge district before fleeing the country at the height of those charges.
Although he claimed that several Zanu PF top officials benefited from the funds, he is now back in the eye of a storm for his former links with the deposed G40 cabal.
In a previous interview with the Daily News, Chinguno, who has written letters of apology to the ruling party's leadership for his part in the factional politics that consumed the ruling party before the November military intervention that dislodged Robert Mugabe, said he was now afraid for his only source of livelihood.
"I am still yet to find out the details but what I can conform is that on May 22 at 9am … Makuyana went to my farm with an Izusu twin cab, white in colour, and he saw my farm manager.
"He told my farm manager that he had come to tour my farm and added that there is no way a G40 youth can be in possession of a farm.
"He also told my farm manager that he should tell me that I should go to Mazowe and get a portion of land from Grace Mugabe," Chinguno said.
"This is my only source of income and I am wondering where all this is coming from at a time that President Emmerson Mnangagwa has said let bygones be bygones." DailyNews