By Daniel Nemukuyu
Mrs Farai Chidyausiku (nee Kunaka), the widow of national hero Justice Godfrey Chidyausiku, is seeking a High Court order compelling pension master to process and transfer into her bank account, all the pension and terminal benefits from the Judiciary.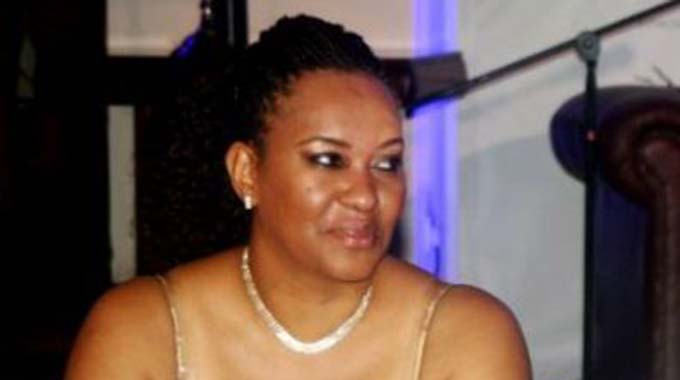 Chief Justice Chidyausiku died last year and was buried at the National Heroes' Acre in Harare.
Although she was not mentioned in the inheritance, Mrs Chidyausiku claims she was customarily married to the late jurist and that her brother received US$1 000 as bride price from the late veteran judge.
She argued in her court papers that on the basis of the US$1 000 paid to her brother at Bhora in Murehwa six years ago, she even changed her surname and started using the Chidyausiku family name.
Mrs Chidyausiku contends she is the only surviving spouse and that all the pension and terminal benefits for the late hero must be quickly given to her.
She wants the court to compel the Judicial Service Commission (JSC) and the pension master to speedily process and pay her the amounts due.
The Minister of Justice, Legal and Parliamentary Affairs Minister Ziyambi Ziyambi and the paymaster were listed as respondents in their official capacities.
Mrs Chidyausiku wants JSC officials to be compelled to sign all the necessary papers and to process the late national hero's pension and benefits.
To substantiate the claims of the customary marriage, Mr Wellington Kunaka confirmed through an affidavit that he indeed received $1 000 from the late judge in 2012.
"I do hereby solemnly and sincerely swear that Farai Chidyausiku (nee Kunaka) is my sister. As her brother, I do hereby confirm that she was customarily married to the late Godfrey G Chidyausiku.
"As part payment of bride price, I received US$1 000 in 2012," reads the statement.
The widow stated in the application that Musunga & Associates Legal Practitioners assisted in changing her name on the basis of her marriage to the late Chief Justice Chidyausiku.
Mrs Chidyausiku said during Chief Justice Chidyausiku's tenure, she used to enjoy the benefits of a married woman and she was even issued with a diplomatic passport.
"During the tenure of office of the late as Chief Justice of the Republic, I would accompany him on all official trips in my capacity as the spouse.
"The Government of Zimbabwe has, during my late husband's tenure of office, recognised me as his wife as evidenced by the attached Cabinet authority which clearly state that I would accompany him as a spouse," reads Mrs Chidyausiku's founding affidavit.
Mrs Chidyausiku stated in her affidavit she had unsuccessfully tried to push for the release of the pension and terminal benefits for her late husband.
"The second and third respondents (pension master and paymaster) despite being aware that I am the only surviving spouse, have refused, failed or neglected to pay out the pension to me.
"They have not processed the terminal benefits and pension," she said.
The respondents are yet to respond to the court application. The Herald