The shock withdrawal by Jessie Majome from the MDC primary elections has triggered an outpouring of sympathy and anger from the residents of Harare West constituency who have vowed to derail the opposition party's attempt to retain the seat in the impending national elections.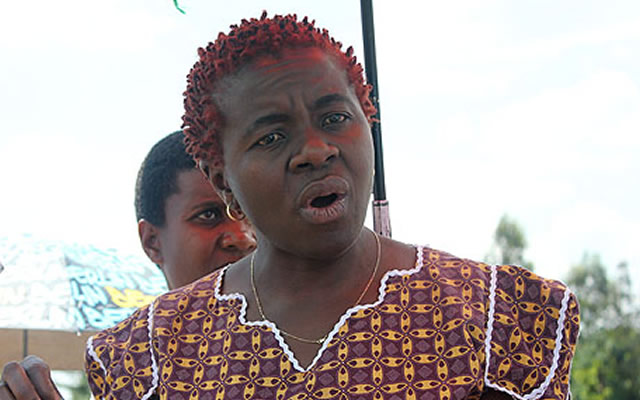 Majome, who had served Harare West for 10 years on an MDC ticket, is widely respected for the decent work and engagement with residents in the constituency.
The veteran lawyer and former Women's Affairs deputy minister announced on Friday that she was withdrawing from the MDC primary elections because the party guidelines had been manipulated.
But her sudden withdrawal triggered outrage from the Harare Westerners, as the residents call themselves, who suspect their adored MP was being set up for defeat by the leadership's preferred candidate, a rookie, Joana Mamombe.
"In Harare West where I stay, my vote is with Jessie Majome. If she is not on the ballot I will write her name on the ballot and spoil it. That is my inalienable right.
"This will be my first time to spoil a vote since I started voting in 2000. Will convince my family and neighbours to do the same. Can't stomach this tomfoolery masquerading as DEMOCRACY," researcher and governance expert, Pedzisayi Ruhanya wrote on his Facebook page after learning of Majome's withdrawal.
"The challenge in Harare West and MDC primaries in general appears to be lack of leadership to explain processes, address and clarify issues that are in the public interest. In Harare West, I prefer Jessie but if she loses to a fair process we embrace.
"With respect the other candidate Joana Mamombe has not done anything wrong to point at and handled herself well when brothers like us chose to support her big sister and if she wins that is it," added Ruhanya with a follow-up post.
Political analyst and freedom of expression defender, Rashweat Mukundu urged Majome to stand as an independent in the national elections.
"Hope Jessie stands as an independent and better seat racho riende ku Zanu PF…this patronising of voters is sickening.
"In politics you put your best, the experienced and with a reformed and strengthened Zanu PF you need your experienced MPs in Parliament and you don't promote a system of patronage where you ring fence certain seats for your buddies and then use "democracy" to attack your capable hands.
"It is the kind of stuff that has made Zanu PF unpopular. The party (MDC) is bleeding support through unnecessary divisions. .. and I really begin to wonder whether this is a party that is ready to govern and this point shall be further explored more in public arenas and soon," said Mukundu on Facebook.
Another political analyst Gladys Hlatywayo urged the MDC leadership to find a way of allowing Majome to fight for her seat.
"I am a registered Harare Westerner and it is my hope that MDC will deploy its negotiation tactics in our constituency. In my opinion, a zero sum game will hurt the party. Hon Jessie Fungayi Majome has been one of the best MPs and retaining her in Parly is necessary.
" Joana Ruvimbo Mamombe is young, energetic and promising. My assessment is the latter is popular among party structures and the former among ordinary Harare Westerners…..to win the constituency you need both. Surely a win-win solution is possible," said Hlatywayo.
Majome said her decision to withdraw from the party's primary elections was based on realisation that the MDC had manipulated its guidelines to the extent that she was not likely to get a fair outcome.
"Before the close of the 8th Parliament, I was seeking re-election for Harare West constituency under the banner MDC Alliance.
"However, sadly for me in this primary election, I have noted several factors that I cannot ignore, which I have highlighted to my party which I believe, honestly, constitute manipulation of my party guidelines towards a fair outcome to the extent in my view regrettably so, that the will of bona fide and genuine Harare Westerners would be lost in that process.
"In the light of this, I wish to advise the Harare Westerners that, because they had placed their confidence in me, that I am withdrawing with a heavy heart my candidature for MDC Alliance for Harare West constituency," Majome announced on Friday. Daily News