By Tendai Rupapa
Regional airliner, fastjet, has been ordered by a labour officer to reinstate an employee it unlawfully dismissed. The airline was ordered by labour officer Mrs Letwin Sigauke to reinstate Ms Marceline Gambanga who was head of cabin crew or pay her.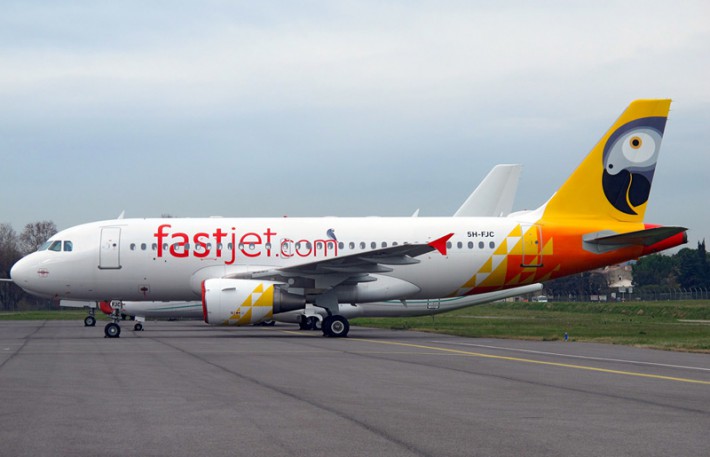 Ms Gambanga was employed on a two-year fixed term contract from August 12, 2015 to August 12, 2017.
She was dismissed a month after the airline had tried to extend her contract illegally by a month.
Ms Gambanga claimed the contract was unlawfully and unprocedurally extended by a signatory who is not an official of fastjet Zimbabwe, but its parent firm domiciled in South Africa.
The contract was then terminated after the one-month extension ex- pired.
In her ruling, Mrs Sigauke said: "In light of the above analysis, it is be and hereby ordered that the contract of employment was terminated unlaw- fully.
"The respondent, fastjet Zimbabwe Limited is hereby ordered to reinstate the claimant back to her position without loss of pay and benefits or alternatively if reinstatement is no longer tenable, respondent is ordered to pay an amount equivalent to 23 months which is the remaining period of the contract of employment."
In her submissions through her lawyer, Mr Tafadzwa Hungwe, Ms Gambanga said the termination of her contract was premeditated after she had raised some grievances which were never responded to by the airline.
"The contract of employment was unlawfully and unprocedurally extended by a signatory who is not an official of fastjet Zimbabwe, but of fastjet parent company," she said.
"The signatory had no legal authority to extend the contract and such extension was unlawful."
Ms Gambanga argued that the purported extension of the contract amounted to tacit renewal of the initial two-year contract she entered into upon her employment.
She added that the termination of the second contract was premature as the contract was supposed to run till August 2019.
fastjet had argued that the contract was a fixed term, which ran from August, 2015 to August 2017, and when it extended the contract by a month, it was never its intention to make the contract per- manent.
They also argued that the contract was not renewed because the position was abolished, therefore, Ms Gambanga could not allege unfair ter- mination.
However, the labour officer ruled that the purported one-month extension of the contract had not been agreed upon by both parties, meaning the original contract was automatically re- newed. The Herald