Zera confiscates 600 000 bulbs
By Livingstone Marufu
The Zimbabwe Energy Regulatory Authority has confiscated at least 600 000 incandescent light bulbs since May last year, as it moves to stop use of the banned filament lights. In May last year, Government started implementing Statutory Instrument 21 of 2017, which prohibits the sale and distribution of incandescent bulbs.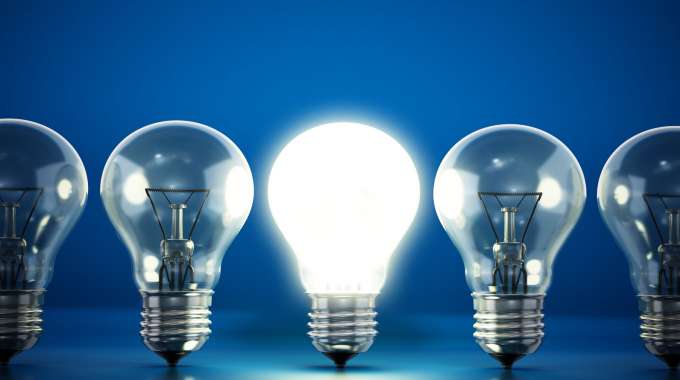 Anyone found using or distributing incandescent bulbs or ordinary filament lamps, faces an imprisonment term of up to one year and or a fine of up to $5 000.
The country is advocating the use of more efficient Light Emitting Diode (LED) bulbs to save the country about 600MW of electricity per year. At the Zimbabwe National Standardisation Strategy and the referencing of Standards by policy makers and regulators workshop, Zimbabwe Energy Regulatory Authority (Zera) chief electrician officer Sam Zaranyika said Zera is carrying out blitzes on retailers and wholesalers to check if they are still selling filament bulbs.
"So far, the largest single import consignment we have seized is 100 000 incandescent light bulbs (100 Watt) while in local wholesalers we have seized 500 000 mislabelled 20 watt compact fluorescent lamp (CFL) light bulbs in warehouses, which were later returned for relabelling after some heavy fines," said Mr Zaranyika.
He said: "Zera in conjunction with the Zimbabwe Revenue Authority (Zimra) and police are carrying out inspections at shops in the country to confiscate any inefficient lighting products and effect arrest of offenders.
"To date over 174 dealers were prosecuted for selling these bulbs, 38 retail shops were fined in Harare while 117 were fined in Bulawayo while 19 were put behind bars."
Over 500 shops were inspected in Harare and Bulawayo which combined checking existence of banned products and quality of energy saver light bulbs.
Last year, four stakeholder awareness workshops were held in Harare, Bulawayo, Mutare and Masvingo while two more are targeted for the second half of 2018 for Chinhoyi and Gweru.
He said inspections will spread to all other parts of the country to ensure that more retailers and wholesalers have complied ahead of the inspections.
LED bulbs are said to use up to 90 percent less energy and last more than six times longer than ordinary filament lamps. Meanwhile, a conventional bulb uses an average of 130kWh at $13 per year, a LED bulb only requires only 15kWh at $1,50 annually.
Another energy saving bulb is the CFL which uses 24kWh at $2,40 per year.
He said incandescent lamps use 10 times more energy than the equivalent LED lamps for the same light output.
Experts say that the regulation is meant to save electricity which will be channelled to other productive sectors of the economy and reduce consumer electricity bills.
Energy saving bulbs will contribute to foreign currency savings as the country is constantly importing power from South Africa and Mozambique especially during peak hours when the lighting load is high and the electricity prices are high as well.
The banning of inefficient lighting products is not peculiar to Zimbabwe as other SADC countries and the rest of the world are moving in that direction.
In 2011, the Zimbabwe Electricity Transmission Distribution Company introduced $12 million bulb exchange programme, and thousands of households received free compliant bulbs in exchange for their filament bulbs. The Herald