HARARE – This was the moment old friends and former student leader firebrands Job Sikhala, Tafadzwa Musekiwa and opposition MDC-T president Nelson Chamisa met in the same room for the first time in over 15 years. The meeting on Thursday was at Chamisa's offices in Harare.
Musekiwa, a former Zengeza MP and Zimbabwe's youngest MP at 24, returned to Zimbabwe from the United Kingdom for the first time last Saturday following a 15 year stint in exile.
The young legislator fled the country after his home in Unit K, Chitungwiza was attacked by suspected soldiers who used grenades. He ran from the house wearing only his underwear and hid inside a bin.
On his return last Saturday, Musekiwa was met at the airport by a large entourage of party supporters led by Sikhala. Also at the airport was his mother and dozens of family members and friends.
On Thursday, Musekiwa also met Patson Dzamara, the brother of journalist turned activist Itai Dzamara who was abducted by suspected state security agents over 3 years ago.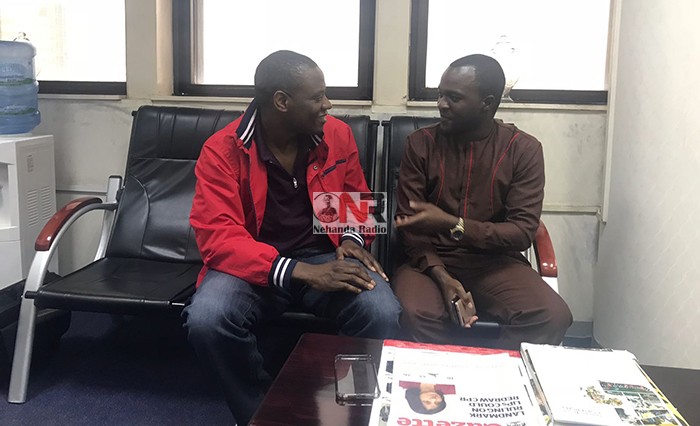 Asked if he will be joining full time politics in Zimbabwe, Musekiwa last month told Nehanda Radio; "It depends what level of political activity you mean.
"I believe everyone is a political animal, what differs is the level of involvement and engagement. I for one, am not thinking of engaging at the same level as I was before.
"At this moment in time, I need to return to Zimbabwe and see what's going on on the ground before making any specific commitments about that. However, all I can tell you is that, I am quite excited to return to the motherland. I am excited about and will await for what the future holds." Nehanda Radio