No one to bury dead 'Gangster' . . . 'Thief's' body found two days after stabbing alert
By Codelia Mondela
Mystery surrounds the death of a suspected thief from Bulawayo whose body was discovered in a bushy area two days after he had been allegedly stabbed.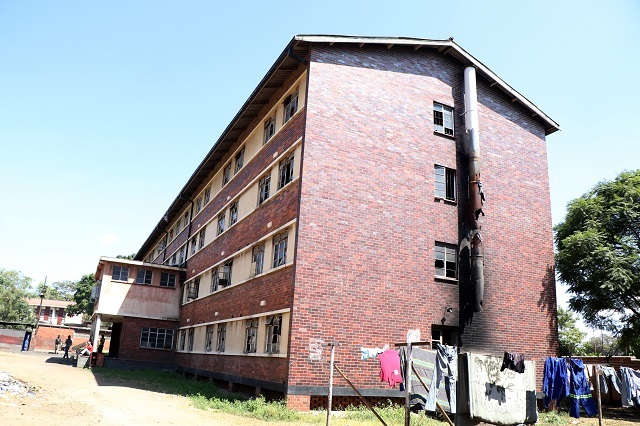 A passerby found the body of Dumisani Nyathi (22) from Vundu Flats in Makokoba with two stab wounds between Barbourfields and Entumbane suburb on Friday.
Two friends suspected to be part of his gang who were with him on the day have disappeared.
According to his roommate, Mr Bernard Ncube (57), Nyathi was stabbed on Wednesday but a passerby stumbled on his body on Friday.
He said he was now stuck with the body as Nyathi did not have relatives who could bury him.
Neighbours yesterday told The Chronicle Nyathi was a known gangster and they suspected that he had been killed while mugging a person.
However, Ncube said he had lived with him for five years and he was a quiet person."I last saw Dumi on Tuesday night when he went to watch soccer at MaKhumalo Beer Garden with his friends Mbonisi Zulu and Menzi. His friends have since disappeared," said Mr Ncube.
"I can neither confirm nor deny if Dumi was a known thief. I only know he often went to drink beer at Manor Hotel and Waverly. He made a quiet living selling tobacco at Big Bhawa. I never asked him much about his business and no one has ever complained about him to me."
On Wednesday, Mr Ncube said, Mbonisi called Dumi's younger brother Nkosi (20) on his cellphone saying that his brother had been stabbed and they would bring him home. Nkosi tried to ask where they were so he could go collect him but Mbonisi cut the call," he said.
"We called his other friend Menzi who also terminated the call. I later went to Pumula where Mbonisi resides and found his wife who stated that he had not returned home since Tuesday night."
Mr Ncube said no one knew whether Nyathi was stabbed by his friends or if he was attacked by someone else because police have so far failed to locate them.
"On Friday, I heard that there was a body of a person which was discovered near Mpilo (Central Hospital) along the rail way line. We went there and discovered that it was Dumi. His shirt was torn and he had stab wounds on the shoulder and under the ribs," he said.
Mr Ncube said he did not know who would bury Dumi as his known relatives did not have the capacity to do so.
"I don't know what is going to happen to his body or who will bury him as their only living relative is a granny who is 95-years-old. She lives in Gwanda.
His younger brother is unemployed," he said.
The news crew did not meet Nyathi's younger brother as he was said to be assisting police with investigations.
Bulawayo provincial police spokesperson Inspector Precious Simango yesterday said she was not in the office and could not immediately comment on the matter. The Chronicle