Apostolic Faith Mission of Zimbabwe is on the verge of a split as the fight to control the mega church escalates to unprecedented levels where top officials are pushing counter-plots to ouster each other.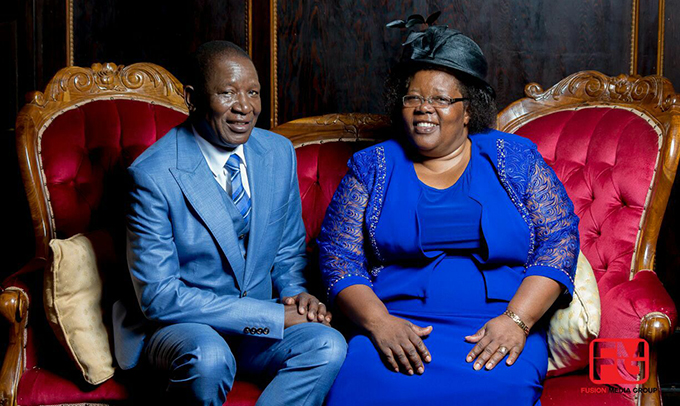 The Sunday Mail Religion last week gathered details of how AFM president Dr Aspher Madziyire, church elder and prominent lawyer Mr Tawanda Nyambirai, general secretary Reverend Amon Madawo, and administrator Pastor Munyaradzi Shumba are battling AFM deputy president Rev Cossum Chiangwa.
AFM's top officials have in recent weeks secretly recorded each other's conversations about goings-on in the church, and leaking the audios to the public.
This has seen a group of disgruntled pastors from the church's eight provinces writing to Rev Chiangwa on March 8, 2018 to move a motion of no confidence in Dr Madziyire.
The pastors include Revs Togara Mapingure, Alec Matimba, Never Pavari, Jeoffrey Mutsaka, Lucas Utete and Alpheas Chikomo. They instructed their lawyers, Warara and Associates, to give Rev Chiangwa a seven-day ultimatum on March 13, 2018 to call a meeting to discuss the motion to remove Dr Madziyire, who has been at the helm of the church for over 15 years.
Rev Chiangwa called for a meeting at AFM's Rufaro Mission this weekend through a notice dated March 13, 2018, but Dr Madziyire's faction — through Rev Madawo — declared the meeting illegal. In a letter dated March 14, 2018, Rev Madawo wrote, "In terms of Section 13.3 of the Regulations, only the president (Dr Madziyire) is given authority to preside over the Apostolic Council and the Workers Council. He is charged with the overall supervision and authority over Overseers and Pastors.
"In the circumstances, the notice given by the deputy president calling for a workers council meeting on 17 March 2018 is an illegal attempt to usurp the powers of the church president.
"The same act is also in contempt of the resolution of the workers council giving a green light to the reform process pending the workers council meeting set by the workers committee for 28 April 2018. The insubordination shown by the deputy president and his contempt of the workers council is a matter that shall be dealt with in accordance with the law in due course."
However, a group of pastors who claim to represent the interests of 650 of their ordained colleagues want a vote of no confidence against Messrs Madziyire, Madawo, Nyambirai and Shumba. In a letter dated March 13, 2018, Warara and Associates told Rev Chiangwa that the had quartet violated the church's constitution.
Mr Nyambirai, as chair of the constitution reforms committee, is accused of amending the constitution without notifying the Apostolic Council. The reforms are meant to prolong Dr Madziyire's stay in office and ultimately anoint Rev Madawo as his successor.
Warara and Associates wrote, "The president (Dr Madziyire) and the general secretary (Rev Madawo) abused their offices by undermining the resolution of the AC (Apostolic Council) meeting held at Rufaro Conference Centre on 3 February 2018 where the AC resolved that AFM would go for elections with the current constitution and constitution reforms would proceed after the elections.
"The said office bearers are showing deliberate negligence of both their official and fiduciary duties by ignoring calls of more than 650 pastors and 16 overseers (including members of the presidium) and a big number of lay workers to stop divisive reforms and proceed with elections guided by the standing constitution.
"The said office bearers are not showing remorse despite their awareness that their actions are about to split the church that has been able to amicably and peacefully resolve its conflicts for over 100 years."
Dr Madziyire's push for constitutional amendments before church elections has caused divisions as evidenced by a recording in which Mr Nyambirai reveals shocking details.
In it, Mr Nyambirai says he is under immense pressure from the AFM president to ensure the latter continues to hold office until he hands over to Rev Madawo.
"Baba (Dr Madziyire) vakanditi ita kuti inini ndimire ndirambe ndiripo then ndozoita handover kuna Madawo, saka chigadzira constitution ndikaramba. Saka nyaya yese yakuitwa inyaya yekuti ndakaramba izvozvo, ndikati dai maitoziva maita step down because you served five terms dzawandisa chipai vamwe. Saka ndonyaya yandiri kufira," said Mr Nyambirai.
In another audio, Dr Madziyire said he would plant overseers and pastors to push constitutional amendments on his behalf.
"It's too late to reject the draft constitution now because I have been supporting it all along. What we can do is that we reject some part of it which will harm us. And we are in a war, we shouldn't sell out because that's how we will lose the plot.
"We are dealing with clever people but I now have the draft constitution and I will highlight areas which are problematic and email the document to overseers who will then reject the items we don't agree to.
"We need to put our differences aside and fight this animal which plans to destroy me. I will feed you information to say in public because I can't be seen fighting. Every pastor and overseer countrywide must be on our side."
In another leaked audio, Rev Madawo says he forged Dr Madziyire's signature in a letter to pastors.
"I can't tell everybody kuti ndizvo zvandaiita. In democracy we must consult people so that we reach a consensus but there are situations where a decision must be made quickly. The level of pastors and overseers is too low, their thinking and education is pathetic, its equivalent to people in Mbare, even overseers, I don't to blame pastors only," he said.
Repeated efforts to get a comment from Dr Madziyire and Mr Nyambirai were fruitless last week. Rev Chiangwa confirmed that divisions had rocked the church and the weekend meeting at Rufaro Mission was meant to save the church from an imminent split. He declined to further discuss the matter. The Sunday Mail