The High Court yesterday ordered MDC-T co-vice-president Dr Thokozani Khupe and her allies to vacate the party's provincial offices in Bulawayo and allow members of a faction loyal to the party's president Mr Nelson Chamisa access to the building.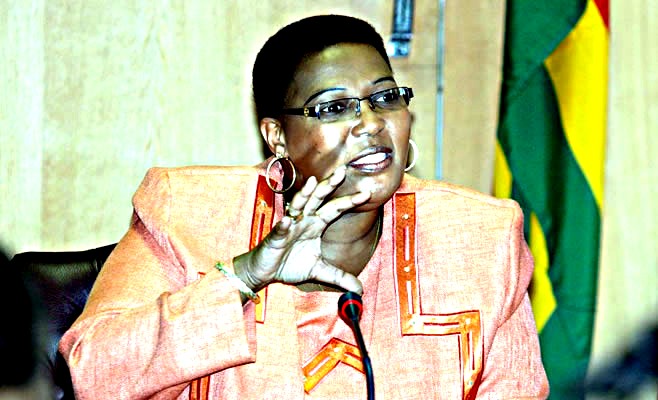 The ruling by Bulawayo High Court judge Justice Maxwell Takuva followed an urgent chamber application by MDC-T Bulawayo provincial chairperson Mr Gift Banda, seeking an order directing the Sheriff of the High Court to take necessary measures to evict Dr Khupe and members of her faction from the party offices.
Dr Khupe and her allies seized control of the offices during violent skirmishes which rocked the party on March 4.
Mr Banda, who is aligned to a faction led by Mr Chamisa, was together with his sympathisers subsequently barred by their rivals from conducting meetings at the MDC-T provincial party offices in the city.
Mr Banda, through his lawyers Mathonsi Ncube Law Chambers, then approached the High Court seeking recourse.
In papers before the court Dr Khupe, her personal assistant Mr Witness Dube, the party's national organising secretary Mr Abednico Bhebhe and their six allies namely; Mr Artwell Sibanda, Mr Gershom Zimba, Mr Samson Mubhemi, Mr Elliot Doctor Moyo, Mr Mthokozisi Ncube and Mr Mbuso Sibanda were cited as respondents.
Justice Takuva said Dr Khupe and her group should not interfere or disrupt their rivals' meetings and other activities at the party's Bulawayo provincial offices.
"The respondents and/or their agents and anyone claiming, through them, occupation of Number 41A Fort Street, between 2nd and 3rd Avenue in Bulawayo be and hereby prohibited from interfering with or disrupting an meetings, programmes and activities of the applicant, and from vandalising any property of the MDC-T situated at the aforesaid premises," ruled the judge.
Justice Takuva also barred Dr Khupe's faction from visiting the premises following the violent skirmishes that took place at the building recently.
More than 15 people were injured when the violent clashes that lasted for over two hours broke out as party supporters fought along factional lines pitting Dr Khupe and Mr Chamisa.
In his founding affidavit, Mr Banda said he had been in peaceful and undisturbed possession and occupation of the MDC-T Bulawayo provincial offices in his capacity as the party's Bulawayo provincial chairperson, with authority vested in him to determine the day-to-day use of the premises.
"The practice is that any organ of Bulawayo province intending to use the party offices is required to seek my authority. I, as a matter of fact, grant such authority for all legitimate and lawful activities for the province," he said.
Mr Banda said Dr Khupe and members of her faction convened an unsanctioned meeting.
He accused Dr Khupe of mobilising her group to attack their rivals upon arrival at the offices for a scheduled meeting on issues pertaining to candidate selection.
Meanwhile, Mr Chamisa yesterday said Dr Khupe was free to leave the party if she felt it no longer served her interests.
In an interview with the Centre for Innovation and Technology (CIT), Mr Chamisa said MDC-T will not split because of Dr Khupe.
"Don't call it a split if she (Dr Khupe) decides to walk away. It's her democratic right to walk away in as much as it was her democratic right to walk in. If an individual chooses not to be part of the MDC-T, you don't call that a split," he said.
"However, a split is when structures go apart, but when an individual chooses to say they are no longer happy with the party, it's just withdrawing their membership. If (Dr) Khupe feels that she is no longer part of the party, it's no longer split, she would have just gone away."
Mr Chamisa said Dr Khupe's case will be dealt with in terms of the party's standing rules.
"In fact, I have been given a mandate by the National Council to make sure that (Dr) Khupe is dealt within the context of our constitution. She has not been coming to meetings and even communicated in a manner that undermines the interests of the party," he said.
The MDC-T leader dismissed Dr Khupe's accusations that he was sponsoring political violence in the party, saying such accusations were "cheap politicking." The Herald