First Lady Auxillia Mnangagwa has distanced herself from unsanctioned advertisements in various media platforms that are canvassing congratulatory messages to commemorate her forthcoming birthday.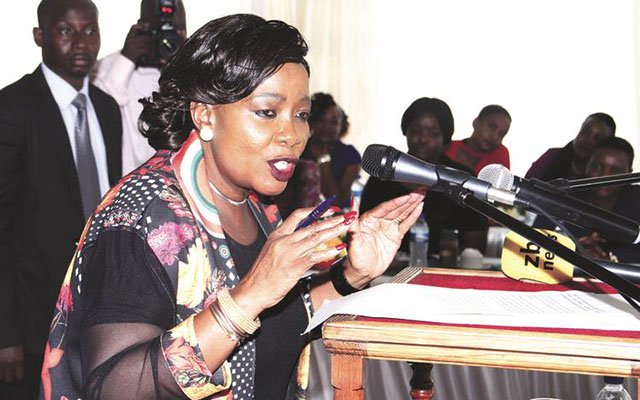 Information, Media and Broadcasting Services principal director Mr Regis Chikowore said in a statement yesterday that the "reprehensible publicity stunt" being carried out in her name was done without consultation.
"It has come to the attention of the Office of the First Lady of the Republic of Zimbabwe that an unsanctioned advertisement has been circulated through various media platforms targeting Government ministries, parastatals, companies and interested individuals," he said.
"The said advertisement invites sponsors to place congratulatory messages to commemorate Her Excellency the First Lady Amai Auxillia Mnangagwa's forthcoming birthday in a supplement to be published by various newspapers, including The Sunday Mail and The Sunday News, on the stipulated date.
"Her Office, therefore, wishes to clarify for the benefit of unsuspecting members of the public that the views of the First Lady about commemorating her birthday using this format were never canvassed.
"Therefore, she dissociates herself from this reprehensible publicity stunt which was carried out in her name for reasons best known by the sponsors of this unsolicited advertisement." The Herald