By Nqobile Tshili
MDC-T Bulawayo province has thrown its weight behind Advocate Nelson Chamisa who is locked in a bitter power struggle with one of the party's deputies, Dr Thokozani Khupe, for the opposition party's presidency.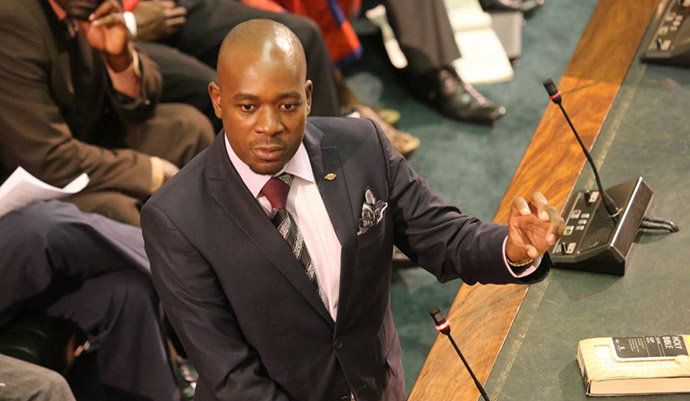 The MDC-T is divided along factional lines following the death of the opposition party's president Morgan Tsvangirai last month.
The divisions saw members clashing over the use of the MDC-T Bulawayo provincial offices on Sunday, leaving 15 people injured.
Police arrested 12 party members, including deputy mayor Gift Banda who is also the MDC-T provincial chairman, in connection with the violence.
The 12 MDC-T members have since appeared in court and are out on bail.
Addressing a press briefing on Thursday, Clr Banda apologised to Bulawayo residents for the violence that took place at the party's provincial offices.
The MDC-T provincial chairperson said Mr Chamisa was the party's leader and accused Dr Khupe and her backers of double standards, saying they claim to be 'constitutionalists' when it suits them.
Clr Banda said Dr Khupe and her supporters held an unsanctioned meeting which was not in the party's programmes.
"We respect them as our leaders. That is why we respect Madam Thokozani Khupe as our vice president, we respect our president Nelson Chamisa and we also respect our other vice president Elias Mudzuri," said Clr Banda.
"It came as surprise to us that the national leadership was holding a meeting on that particular day without the knowledge of provincial structures. It's so unfortunate that we will be having leaders who talk about upholding the constitution, when it is against them but when it's for them they don't adhere to the same constitution."
Dr Khupe has said Adv Chamisa's claim to the party's presidency is unconstitutional.
Clr Banda said the provincial structures were also supporting the MDC Alliance which Dr Khupe has publicly opposed.
"We have joined hands with our alliance partners, namely PDP and MDC-Green (Professor Welshman Ncube-led). We have got a youthful president who resonates with the youth and its showing even in rallies. We are a party on the rise," he said. The Chronicle