By Takudzwa Chitsiga
Former Dynamos star player Denver Mukamba believes he has repented and is looking at reviving his career at CAPS United.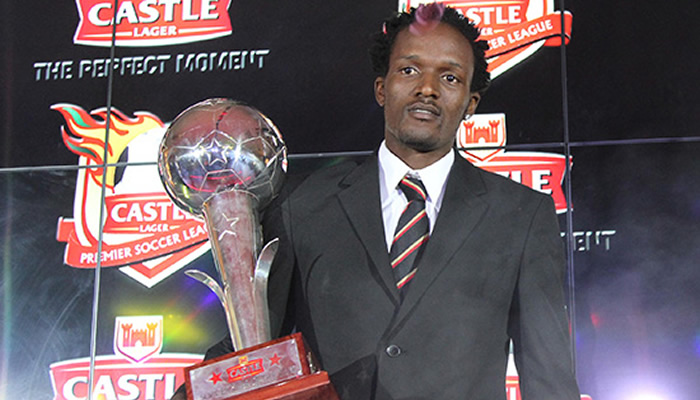 Mukamba, together with former CAPS United defender Dennis Dauda, were among a host of players signed by the Green Machine ahead of the 2018 season and both said they need to prove their value at the team.
Mukamba revealed he had been training alone at home after he was ditched by his former coach Lloyd Mutasa who told him he had no future at DeMbare.
The 2012 Soccer Star of the Year and Dauda had their first training session under CAPS United's head coach Lloyd Chitembwe, who is a strict disciplinarian, at the National Sports Stadium yesterday morning. And Mukamba said he was happy to be given a new lease of life at CAPS United.
"I am happy the CAPS United family have given me a chance to revive my career. As a professional I have learnt from my past mistakes and I think this is a new beginning for me altogether,'' he said.
"I am working hard and the first day at training (yesterday) showed me that there is a working culture here at CAPS United and I will just do that.
"It has been difficult for me in the past but with this switch I think I will give the team what they expect from me. I think I will catch up early since I had a good welcome and the good thing is I have played with most of the guys at some point.
"I am getting the much-needed support since we were together with most of the players at junior levels and at the senior national team at some point."
Mukamba credited CAPS United president Farai Jere and coach Chitembwe for taking him on board.
"I am happy that they accepted me and I will reward them by helping them fight for the league title this year,'' he said.
"My family is very happy with my move and they are grateful to everyone for rendering me support. I think the level of competition at this club will even push me to work hard.
"I am not looking forward to just coming in and walking into the first team and so I am focused as the team has a number of good players.''
Dauda, who is having a second dance with CAPS United after he was forced out of the team in controversial circumstances to join Premiership rivals Yadah Stars last year, said he was happy to be back "home." He said his move from Yadah had the blessing of the Prophet Walter Magaya-owned team.
"People should not see me as a coward as I did not dump Yadah Stars but rather we had a mutual understanding when we parted ways.
"They understand that I need new challenges and as you can see here (at CAPS United) there is no-one who is guaranteed a first team jersey considering the calibre of players at the coach's disposal and that is what every player wants to see in his career.
"I have been here before and I know what the supporters and the coach need and I will do that." Dauda was snapped up by CAPS United on Tuesday evening after Harare City had also showed interest in the services of the player but Jere, who admires the player, moved in quickly to secure his signature. The Herald