By Blessings Mashaya
MDC acting president Nelson Chamisa yesterday said President Emmerson Mnangagwa's first 100 days in office have been a major disappointment.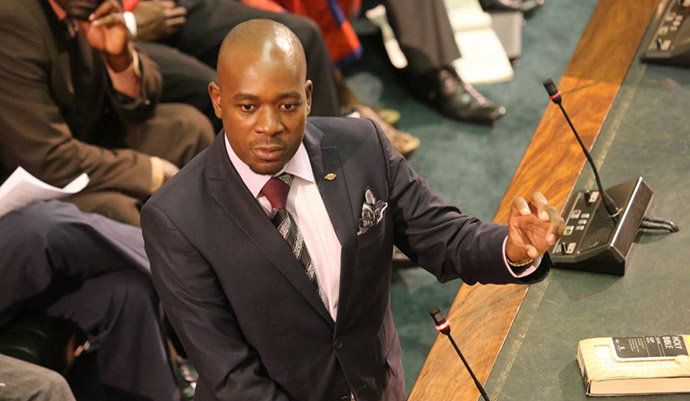 Chamisa told a press conference: "In as far as we are concerned, the 100 days so far has been 100 days of disappointment, a 100 days of misses, 100 days of under-performance and 100 days of failure to deliver," he said.
The sudden and rapid developments in Zimbabwe in November, which saw the military essentially remove former president Robert Mugabe and subsequently elevate Mnangagwa to the top post, have ushered in a new opportunity for the country to achieve its economic potential as a powerhouse in the region.
Chamisa said: "The end of Mugabe era was supposed to be an end of a system, an end of a system of corruption, an end of system of marginalisation and an end of exclusivity in terms of how we govern and how we do our politics.
"The first test of the failure of Mnangagwa was his inability and failure to be inclusive and making sure that there is a transitional mechanism to establish a new dispensation for our country and for our people."
Chamisa also said Mnangagwa failed to make a proper constitutional interpretation when he appointed many ministers who are non-constituent. Mnangagwa had to revise his ministerial line-up so that he does not break the constitutional stipulation of having only five non-MPs as ministers or deputy ministers.
The Kuwadzana East MP also added that Mnangagwa failed to resurrect the country's economy.
"There was no plan on their 100-day plan, cash queues are still there, there is no cash to talk about, no economic reforms and our cross-border traders are facing challenges, it's more hardships to our people. We lost lives due to police brutality; it's not something that we welcome. The issue of Itai Dzamara, the new government has done nothing to update the nation on the matter and it's worrying.
"Mnangagwa is not fit for purpose, he has no depth to solve the current crisis. He was part of the government for the past 37 years and there is nothing new he can deliver. He is also failing to act on the issue of corruption."
Chamisa said they were confident of being elected into office. DailyNews