Namibian Football Association (NFA) secretary-general Barry Rukoro on Wednesday accused his football body's head Frans Mbidi of being behind "lies" that he assaulted Cosafa president Phillip Chiyangwa in South Africa last week.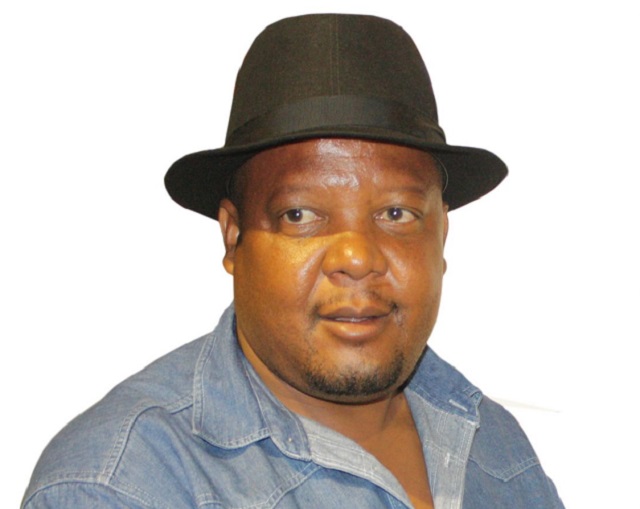 Rukoro, who is presently out of the country, said there was no scuffle between him and Chiyangwa. Instead, there was a "heated" discussion "between men" in full view of others regarding internal NFA matters that Mbidi brought to an international audience in his ongoing bid to oust the secretary-general.
Mbidi on Monday told The Namibian Sport that he was "informed" that Rukoro had a physical altercation with Chiyangwa, who did not deny the claim, and that "the NFA was not officially informed about any charge of misconduct" by Cosafa.
"Whoever is saying so is spreading a lie, and of course for obvious reasons. And I am aware where this is coming from. For the record, it was only me being upright and facing a situation I was and still am convinced needed to be addressed with the Cosafa president at that very moment, as it was getting irritating, and was out of order," Rukoro told The Namibian Sport.
In a detailed narration of what transpired on the sidelines of Cosafa's annual general meeting in Johannesburg on Friday last week, Rukoro felt that he was wronged and only defended himself verbally.
Mbidi took a purely NFA labour issue and national matter to a sub-continental platform with the distinct intention to garner support for his crusade against Rukoro, the irate NFA secretariat figurehead said. Mbidi indicated that he would respond to Rukoro's accusations.
"Apart from the fact that Mbidi went about gossiping and spreading lies about me and the NFA executive at continental and sub-continental events across the length and breadth of the continent, which his colleagues were all too willing to tell me, what was wrong was that the Cosafa president was willing to take this matter to a Cosafa executive committee meeting for discussion. That was completely out of order," Rukoro charged.
Mbidi and Rukoro have a long-running feud, which dates back to the tenure of former NFA president John Muinjo.In February last year, Mbidi failed to oust Rukoro after suspending the secretary-general by citing insubordination. With no concrete evidence to back up his claims, Mbidi went back on his decision two weeks later.
The spark for the latest public spat between the two senior football officials was Mbidi's pronouncement earlier this month that Rukoro will not be offered a new contract once his current contract lapses next month.
"Mr Mbidi is going around telling people that he will not organise an NFA executive meeting for fear that his letter to me may be reversed by the NFA executive, but he chose to seek support against me at an international forum. That is not only disrespecting his colleagues on the NFA exco, but the ability of Namibia to deal with our own issues," said Rukoro.
"In their discussions, I was told by a Cosafa member of the executive in the presence of another that the idea was to deal with me and the NFA executive to assist Mbidi.
"All I did was to confirm with the Cosafa president if the version I heard is indeed true, and how he is planning to deal with me and the NFA executive in a matter that does not in any way affect Cosafa. He confirmed to me that Mbidi is pumping him up with a lot of stories about me and the NFA executive, which is not supporting him. Of course, the discussion was a little heated, but no scuffle took place," Rukoro continued.
Getting rid of Rukoro, who has considerable influence in the executive, is seen as Mbidi's only chance at getting a third term as NFA head.
"[These are] all lies intended to serve Mbidi's personal intentions. It is easy to establish if indeed there was anything like a scuffle or not. My discussion with the Cosafa president took place right in the centre of the lobby of a big hotel in Johannesburg at lunch. How come nobody saw a scuffle?
"I refuse to be apologetic about this; no person has the right to threaten me, notwithstanding his position. When you do that, I go into defensive mode. It's natural, most real men do that," stated Rukoro.
Cosafa have no authority to meddle in NFA matters, Rukoro stressed.
"I was told that the discussion is about helping Mbidi to deal with me and the exco. How Cosafa can do that, I do not know, but I could not leave it there without trying to understand that.
"It is completely against my being that you speak about me unofficially, which I accept, as some men do gossip, and then confirm such discussion at an official platform and expect me not to raise the matter with you. I have always been a fierce defender of my rights. I will continue to do that here and abroad," said Rukoro.
"Of course, the energy of that kind of discussion between two men, who may see themselves as strong characters, may be seen by the NFA president as much more serious than they are." – The Namibian