By Ricky Zililo
Ambitious newly-promoted Shurugwi-based Premier Soccer League side Nichrut have set their sights on surviving relegation in their maiden season and challenging for the championship in 2019.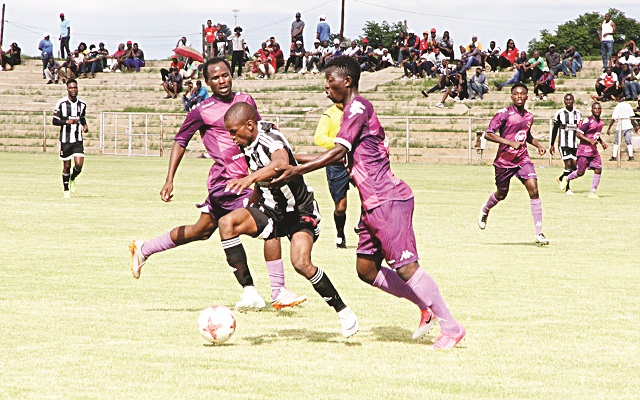 Nichrut held a new-look Highlanders to a goalless draw in a friendly match played at Luveve Stadium in Bulawayo on Sunday.The Premiership new boys put up a disciplined performance against Highlanders, with Nichrut chairman Lazarus Manzini optimistic that they will survive the chop.
Manzini said they want to build a formidable side that will challenge for the championship in 2019.
"We want to stay in the PSL and avoid relegation this season so that next year we can compete for the championship. In terms of resources, we're prepared to pull through," said Manzini.
For a side coming from the First Division, talking about the championship is ambitious of Nichrut.
The club will not have the luxury of using Peak Mine Stadium in Shurugwi, which was their home when they won the Central Region Soccer League title, with reports that there are mineral reserves underneath the facility.
This means Nichrut fans will have to commute to Gweru to watch their team's home games at their adopted home, Ascot Stadium.Besides playing home away from home, Nichrut, who were playing their first pre-season friendly match against Highlanders, will have to work on their shortcomings before the season starts.
The Midlands outfit had their defence breached on numerous occasions by the impotent Highlanders' frontline and if they go into the league without correcting their mistakes at the back, they are likely to find themselves losing by wide margins.
Nichrut have seasoned defenders in Tonisani Sibelo, Nkosilathi Moyo, Ephraim Mwinga and David Boriwondo, who on a good day are capable of shutting strikers out.
They also have the experienced former Tsholotsho FC duo of Ocient Ncube and Bruno Madanhire, ex-Hwange winger Farayi Vimisayi and James Chivasa, formerly with Triangle United.
Coach John Nyikadzino believes his charges can withstand the Premiership heat.
"We're coming up slowly and the guys are getting to understand how we want them to play. Their fitness and endurance levels are coming up well. I think by the time we start the season, we will be ready to withstand pressure and compete. Our target is to avoid relegation and I believe it's possible," Nyikadzino said. The Chronicle