ZESA Holdings has not put a provision in its books of over $120 million in salary arrears from a 2012 collective bargaining agreement, a clear indication of the power utility's decision not to shoulder the liability.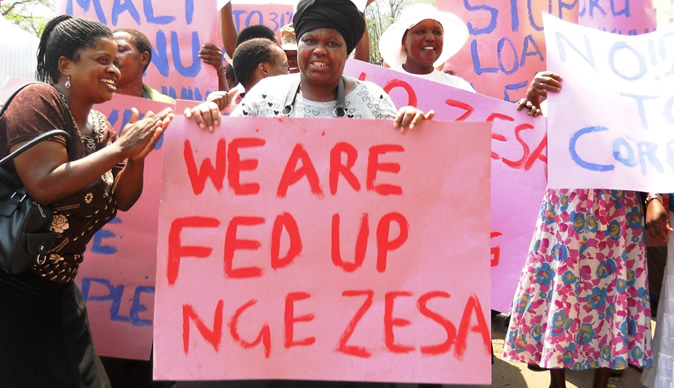 The power utility pleaded financial incapacity to meet obligations for back pay and unsustainable employment costs of the CBA, stating unequivocally it will not concede to pressure from workers.
This is despite the spectre of looming potentially crippling industrial action, which workers recently threatened over the State owned power utility's reluctance to comply with the 2012 CBA.
Zesa, however, said it does acknowledge that there is a long standing 2012 collective bargaining dispute that is before the courts.
"The power utility reiterates as always, that it has no capacity to pay the substantial back pay and, the unsustainable increase to employment costs arising out of the said Collective Bargaining Agreement."
Zesa said it made a settlement offer to employees with respect to CBA and "we are happy that an overwhelming majority of the employees accepted the offer".
"A minority of employees, however, did not accept the settlement offer and continue to press for the payment of salaries and benefits at levels beyond which the Power Utility can pay."
Previously, Zesa has said that it could not carry inflated salaries bill, especially one arising from the 2012 CBA, without hiking power tariffs.
The utility has not effect an economic tariff hike since 2009.
The Zimbabwe Energy Workers Union says Zesa should not plead financial incapacity at the point of implementation as that should have been brought forward during collective bargaining.
Zesa said recently that it was technically insolvent and may have run up accumulated losses of nearly $500 million by December 2017.
The utility has been making huge losses since 2012 and has indicated it could post $393 million for the year ended December 2017.
It is estimated Zesa had racked up well over $120 million in arrears to workers for unpaid salaries and benefits by end of 2014.
The utility claimed it was constrained to accede to the demands, as they currently stand.
It said to do so would cripple service delivery and further worsen the already precarious financial position.
The CBA agreement provided for Zesa to effect a minimum of $275 and 12 percent grade differentials, 2,5 percent step (notch) differentials, non-pensionable allowance (30 percent of basic salary), $70 transport allowance, $23 canteen allowance (Grade 1 to D2) with effect from January 2012, but did not implement it. The Herald