'Chief' slaps magistrate, JSC with $50k lawsuit
By Mashudu Netsianda
A Chief-in-waiting who was wrongfully convicted for reckless driving is suing the presiding magistrate and the Judicial Service Commission (JSC) for $50 000.The money is for damages for trauma and embarrassment during the arrest and subsequent court appearances.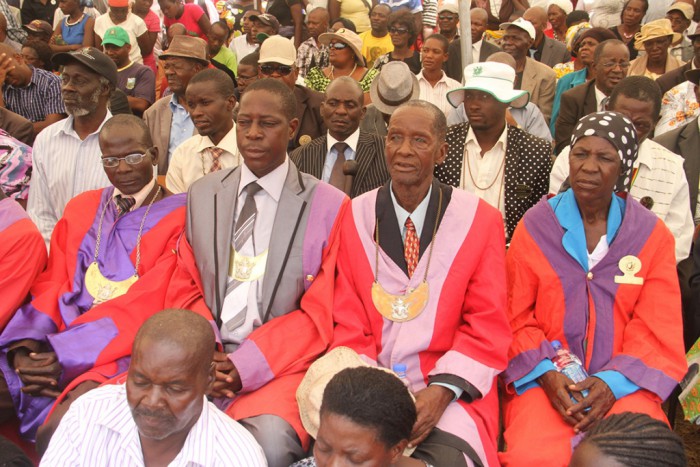 Tenson Danha (60) of Northend suburb, Bulawayo was in February 2013 convicted of contravening a section of the Road Traffic Act (negligent driving) by a Masvingo provincial magistrate Mr Oliver Mudzongachiso.
He was fined $50 or 20 days imprisonment.
However, Mr Mudzongachiso's decision was five months later set aside by former Bulawayo High Court judge Justice Maphios Cheda when the matter was brought before him for review.
The judge quashed both conviction and sentence and referred the matter back to the lower court. He directed that the matter be heard by a different magistrate who then acquitted Danha.
Danha, through his lawyers, T Hara and Partners, filed summons at the Bulawayo High Court citing Mr Mudzongachiso and JSC as defendants.He is seeking an order directing the defendants to pay him $50 000 being damages for legal costs, trauma and embarrassment suffered following his arrest and conviction.
Danha said Mr Mudzongachiso was biased and misdirected himself when he convicted him.
"Sometime in February 2013, the first defendant (Mr Mudzongachiso) fraudulently convicted and sentenced me at Masvingo magistrates' court despite pleading not guilty. The first defendant's conduct during trial was unwarranted and I suffered damages amounting to $50 000 including costs of engaging a legal practitioner for a review of proceedings," he said.
Danha said JSC was also liable since Mr Mudzongachiso was acting within the scope and course of his employment.
During the trial proceedings yesterday, Danha said he also suffered stress which resulted in diabetes and hypertension.
He told the court that he was next in line for chieftainship, but his chances of taking over the reins were now slim because of the "criminal" record. Danha did not mention the name of the chieftainship.
The defendants, through lawyers Kantor and Immerman Legal Practitioners, opposed the summons arguing that there was no basis upon which they can be held liable. The defendants said Danha's trauma and embarrassment arose from a decision by the National Prosecuting Authority to have him prosecuted.
"No liability attaches to the defendants in such circumstances where they have executed their duties without any fraudulent conduct. This is denied and the plaintiff (Danha) is put to strict proof of the damages claimed and the strict proof of the allegations of fraudulent proceedings," said the defendants' lawyers.
The court heard that on August 29 in 2011 at about 5.30PM, Danha was driving a Nissan Sunny along Masvingo-Beitbridge road. On approaching a railway line near Chevron Hotel, Danha tried to overtake a haulage truck towing a trailer and in the process the car sideswiped with the truck.
Danha's car was damaged but no one was injured. He was arrested and charged for failing to keep a proper lookout, speeding in the circumstances and failing to act reasonably when the accident seemed imminent.
Justice Nicholas Mathonsi postponed the matter to February 13. The Chronicle