Gulf Complex crime headache for police
By Helen Kadirire
The Zimbabwe Republic Police is under-resourced to deploy more cops at the Gulf Complex area in Harare, as incidents of mugging continue to rise, Home Affairs minister Obert Mpofu said.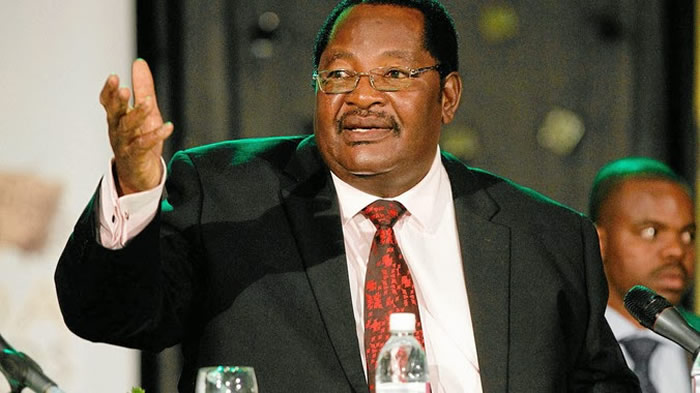 The Gulf Complex is a busy and densely populated low-end shopping centre near the hectic Market Square bus terminus in central Harare.
Videos of various crimes, including mugging and pick-pocketing, have gone viral on social media, as criminals prey on people at the complex.
Mpofu's remarks followed a request by Harare West legislator Jessie Majome to increase police presence in the area.
"The area around Chinhoyi Street and Gulf Complex is generally characterised by commuter omnibus termini, flea markets, vendors and other individuals who conduct their informal businesses on the streets. The area is generally congested."
"It is true that some members of the public have fallen victim to thefts and other dubious deals conducted in the area. One major challenge that the police face in this area is the dense population compared to police presence. Resources permitting, consideration will be made to deploy more officers," Mpofu said.
He added that cops deployed to patrol and arrest criminals in the area are both in uniform and civilian attire.
Mpofu said to some extent, police's presence in the heavily congested area would deter some criminals from their illegal activities.
"The police also conduct awareness campaigns to alert members of the public on issues pertaining to common crimes such as mugging, pick pocketing and plain robbery that occur in the mentioned area," he said.
Observers have attributed the rising level of crime in Zimbabwe to economic hardships and deepening poverty.
Zimbabwe is deep in the throes of a debilitating economic crisis, which has led to company closures and the consequent loss of jobs by hundreds of thousands.
Many have been left with no option but to either be criminals or vendors on the streets.
According to the Africa 2016 Wealth Report, Zimbabwe has been ranked as the country with the poorest people on the continent, with average wealth of $200 per person. DailyNews