By John Kachembere
National power utility, Zesa Holdings, says its losses widened to $393 million last year from a loss of $217 million in 2016.This was after the parastatal came under fire from its employees for failing to fulfil a 2012 collective bargaining agreement due to financial incapacity.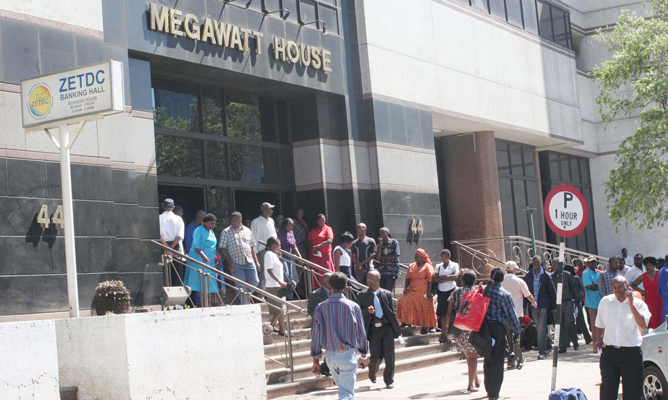 "The utility posted a significant loss of $132,2 million for the year 2012. It was and remains technically insolvent as evidenced by a net liability position of $479 million as at December 2012," Zesa said yesterday.
The struggling power utility, which is fighting to contain an explosive industrial action in the coming days, said it has briefed its employees over its precarious financial position.
"In an effort to bring closure to this matter, the utility made a majority of employees accept a settlement offer to bring closure to the dispute. However, some employees continue to press for payment which the utility has no capacity to make," Zesa added.
The Josh Chifamba-headed organisation said it has a robust and competitive remuneration package and was committed to retain employees.
"The utility is also addressing issues of concern in line with the thrust of the new dispensation. These include our approach to procurement and contract management among others," the parastatal said.
The latest development comes at a time when Zesa's consumer debt has increased to over $1,1 billion as firms and individuals continue to default on payments, a move which poses a risk to power supply security.
The development makes it difficult for the power utility to sustain its network maintenance and to service its debts, a situation that has led to key creditors threatening to withdraw their services.
Failure to collect payments has also resulted in most suppliers demanding upfront payment for goods and services, making it difficult for Zesa to invest in new capital projects in the wake of frequent breakdowns of its ageing electricity generating plants.
The power utility operates five power stations in Kariba, Hwange, Munyati, Harare and Bulawayo.
The country's failure to invest in new and major electricity supply projects has also contributed to power shortages.
Zimbabwe currently generates about 1 000 megawatts (MW) against a national demand, at peak periods, estimated to be about 2 200MW.
The country has been importing electricity from regional power utilities to cover the shortfall, but this also has not been enough to meet demand.
Zesa has, however, signed a number of deals to improve its generation capacity.
Apart from the Kariba South Hydro Power Station expansion project, which is currently underway, the proposed expansion of Hwange Thermal Power Station unit 7 and 8 will add 600MW to the national grid.
Electricity is expected to be one of the key drivers of the economy, with envisaged increased access to electricity by domestic consumers, both within urban set ups and rural communities.
The electricity situation has serious repercussions on the recovery of the economy's productive sectors of manufacturing, agriculture, mining and tourism, which government wants to drive economic recovery.
Presently, most households and industries in Zimbabwe are subjected to longer hours of load-shedding. — Financial Gazette