By Vasco Chaya
The afterparty of the farcical Zimdancehall Awards has been postponed for the second time by the gongs organiser Oscar Pambuka.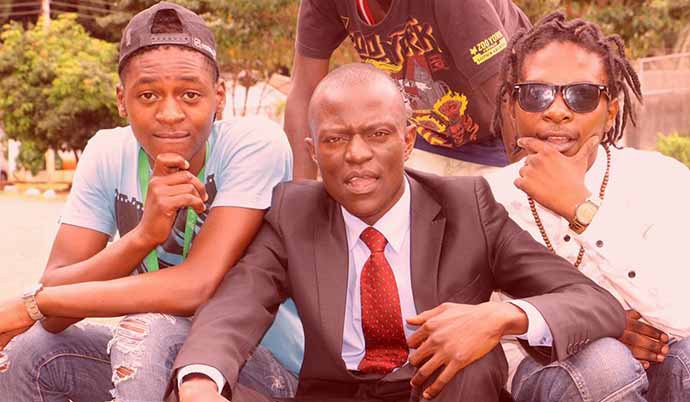 Initially, the afterparty was supposed to take place on December 29, a day after this year's poorly-attended Zimdancehall Awards hosted by 1+1 at Long Cheng Plaza but moved to February 5.
This week, Pambuka, whose stewardship of the Zimdancehall Awards has attracted a barrage of brickbats from artistes and fans alike, announced that the event has now been pushed to February 14 in order for it to coincide with Valentine's Day.
Despite the criticism of the manner he ran the gongs, Pambuka remains adamant that he is the right man to take the awards to new heights.
"I am not a failure, not at all. These awards had died out because of lack of sponsorship. Then my company OPP rejuvenated the movement last year. The awards were done successfully in Harare," he said, adding that he welcomes the criticism coming his way as long as it is well-meaning.
"If people are very critical in their analysis, they will confirm that these awards reignited the genre and that the varying points of analysis are healthy for growth."
Prior to the Daily News interview, Pambuka had taken to Facebook to hit back at his detractors.
"Anyone and I repeat anyone is free to host their own awards ceremony and after two years of silence we as a company saw it fit to rekindle the movement.
"If those opposing today were so keen to host the awards ceremony they should have done them over the past two years," he wrote on Facebook.
Pambuka, who has made a name for himself as a television anchor, burst onto the music scene a few years ago when he was appointed patron of the Zimdancehall Awards by the gongs founder Phineas Mushayi.
After two years without a sponsor, Mushayi handed over the running of the awards to Pambuka.
Interestingly, Pambuka over the course of last year collaborated with a string of Zimdancehall artistes who include Kinnah.
He collaborated with Kinnah on the songs Hukama and Ndaigara Ndichishanda and with Dj Fantan and Levels on Hapana Anotimisa.
The former Christian College of Southern Africa College student, who presents a number of television programmes on Ztv such as Power Talk, Melting Pot and Media Watch, is a former spokesperson of Walter Magaya's PHD Ministries.  DailyNews