Convicted Mutoti challenges 280 hours community service
By Helen Kadirire
Convicted Chitungwiza mayor Philip Mutoti is challenging his 280 hours of community service sentence, arguing that the verdict was political.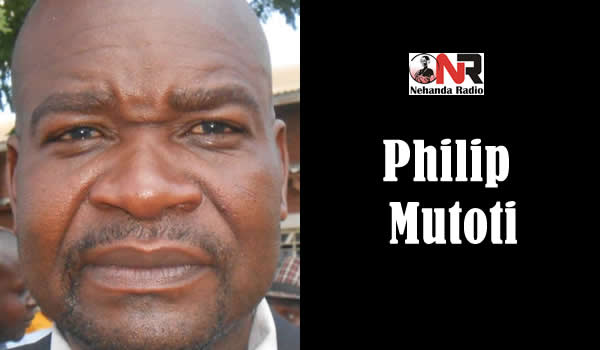 A Chitungwiza court last Friday ruled that Mutoti criminally abused his office as mayor.
Mutoti was sentenced to 12 months in prison by Chitungwiza magistrate Francis Mapfumo.
Four months of the sentence were suspended on condition of good behaviour while the remainder was also set aside on condition he performs 280 hours of unpaid work.
The mayor told the Daily News that he felt the judgment was not fair saying it was based on malice.
"The offence on the docket which was of fraud was thrown out. I think this sentence was purely a political move," Mutoti said.
His lawyer Marufu Mandevere said his client had advised him to challenge the case at the High Court.
"I only received the sentence yesterday and I am still going through it. Hopefully today I will be able to submit the appeal on his behalf," Mandevere said.
Mutoti illegally got a residential stand for his then three-year-old son in 2015, with the help of housing director Kennedy Dube, ahead of over 7 216 applicants on the municipality's housing waiting list.
Facts are that on July 2, 2015 Mutoti made an application to Dube for a residential stand measuring 200 square metres on behalf of his then three year-old son Nathan.
Mutoti's son was listed as self-employed and a lodger at Number 343 St Mary's in Chitungwiza in application forms filed at the local authority.
As a result, the minor was allocated Stand Number 26008 in Unit C, Chitungwiza, and his lodgers' card was produced in court as exhibit.
The suspended mayor then later sold the stand to Patience Tandiwe Chimbwe, whom he had falsely claimed was his relative.  DailyNews