By Prosper Ndlovu
At least 500 business delegates would attend today's Diaspora investment luncheon to be addressed by President Emmerson Mnangagwa in Pretoria, South Africa.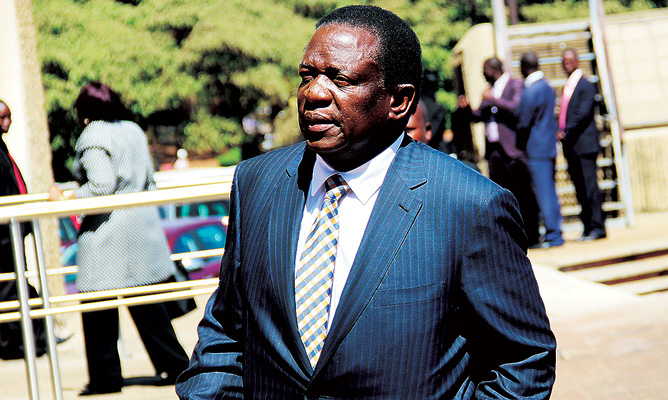 The Zimbabwe/South Africa (Zim-SA) Forum is organising the event in conjunction with the Zimbabwean Embassy in the neighbouring country.
The gathering provides potential investors an opportunity to interface with the President and opens a window for strategic business partnerships with local entrepreneurs, Zim-SA Forum president Mr Anele Ndlovu said in an interview yesterday.
"From where I am standing and the responses we are getting, more businesses, chief executive officers and company executives are willing to attend the meeting.
I have more than 300 delegates who have said they are coming. Infact we expect the event to be oversubscribed with as many as 1 000 delegates likely to attend," said Mr Ndlovu.
"There is a lot of excitement about investment because the President has been saying positive messages about economic growth since his swearing in and this is extremely encouraging to investors.
The President has been talking about creating jobs, taming inflation and corruption and enhancing confidence. It's no longer business as usual.
The President has spoken like a CEO of a country and not just a President."
Mr Ndlovu said the Diaspora community was keen to contribute to growing the economy in response to appeals by President Mnangagwa.
He said as businesses they also had the responsibility of turning around the economy instead of leaving it all to Government.
Mr Ndlovu said many foreign investors who had long waited for economic transformation in Zimbabwe, were eager to come into the country.
"Zimbabwe is going to be a proud country because a lot of investors have been waiting for this moment of transformation and we are likely to see an instant leap in economic development.
This is a critical stage where every other Zimbabwean should be geared for transformation," he said.
The Zim-SA Forum leader urged local business to also position themselves for partnerships and synergies that will boost the economy.
He said the Diaspora business community was ready to assist local companies to secure finance and address the numerous challenges that hamper productivity.
"The agriculture sector for instance needs mechanisation and availability of resources at reasonable prices.
We are also aware of the cash problems affecting the economy, which pose a challenge to investor confidence but the President has spoken about measures being put in place to address that," said Mr Ndlovu.
"We have spoken to a number of companies that have shown interest in investing in Zimbabwe and we hope some of these engagements will materialise early next year."
Mr Ndlovu said many investors were keen to participate in mining, which presents a huge opportunity especially for many small scale players in the sector.
He said capacitating small businesses was crucial as it expands the job market and fosters inclusivity.
"The economy is not grown by big companies only and employment is also not created by big businesses only.
It is therefore important that as we revive the economy, the small scale entrepreneurs come on board and are formalised.
"There is no reason why these should not be empowered. We need to create space for them and equip them to be efficient," said Mr Ndlovu. The Chronicle