By Nyaradzo Bakari
An Upper Six pupil from Sizane High School in Bulawayo allegedly tried to commit suicide twice after she was caught cheating in a Zimbabwe School Examinations Council (Zimsec) Biology paper 3 examination.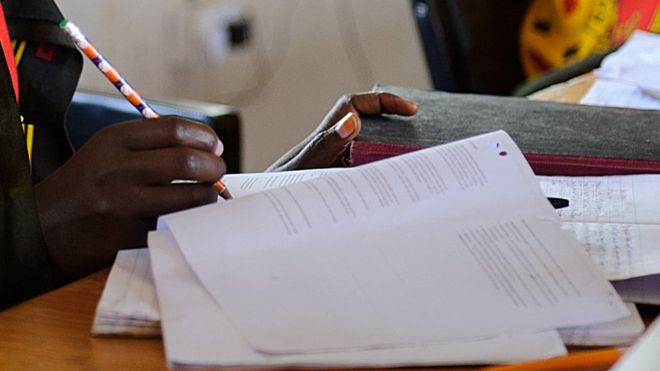 The girl, whose name has been withheld for ethical reasons but is from Pumula South suburb, was allegedly caught with answers to examination questions on November 6.
Fellow pupils said she was so distressed after the incident that she got desperate and attempted to kill herself twice.
"First she attempted to hang herself with her school tie at her home but it broke. We heard her relatives found her and tried to counsel her in vain," said a pupil.
"We heard she then drank poison but relatives found her in time. They rushed her to hospital and her stomach was cleared. She has since been discharged."
The source said while the dates of the alleged suicide attempts could not be ascertained, the incidents occurred between November 7 and 11.
The school deputy headmistress, a Ms J Mguni, referred questions to Zimsec.
Sources at the school said the pupil was unfortunate to be found with more answer sheets than those which the invigilators had given to students.
"She was also half way through the exam within 30 minutes. This made the invigilators suspicious. It was surprising she had more answer sheets than anyone else but had not yet asked for extra paper from invigilators," said a pupil who spoke on condition of anonymity.
"One of the invigilators, Mr O Mguni approached her and questioned her but she mumbled. A few minutes later they took her to the deputy headmistress Ms J Mguni. When they returned, she was asked to continue writing."
The source said the extra papers found on her were allegedly photocopied and sent to Zimsec with her answer sheet.
Zimsec public relations officer Ms Nicky Dlamini said investigations were underway.
"We have a number of such cases which are under investigation so we cannot give an official comment on any issue as of now," she said.
Bulawayo Acting Provincial Education Director Mrs Olicah Khaira said the ministry had not received a report from Zimsec and could only comment after getting a report. The Chronicle