By Enacy Mapakame and Livingstone Marufu

GOVERNMENT has clarified the easing of import controls on basic commodities saying the move does not render Statutory Instrument 64 of 2016 ineffective, but rather is a call for organisations with free funds to obtain licences for import permits to ensure adequate supplies during the Christmas period.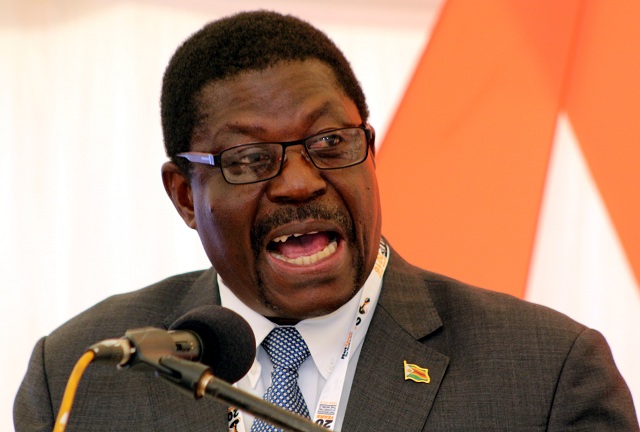 Industry and Commerce Minister Dr Mike Bimha told The Herald Business that the SI 64 of 2016 (now consolidated into SI 22 of 2017) explained itself in that imports would chip in whenever demand exceeds supply.
"We have always clarified that SI 64 (of 2016) is not a ban but a restriction on imports. We cannot import when we are producing enough goods for the country and the same can be said on shortages, we cannot have empty shelves during the Christmas period because we do not want imports. What this means is that when there is a shortage due to foreign currency deficiencies, we allow those with free funds to import basic commodities and my Ministry is ready to process permits and licences to that effect," said Dr Bimha.
He said manufacturers should not panic to this effect as the Government is not repealing SI 64 but implementing it whenever there are shortages. The Government has planned to flood the market to avert shortages and suppress price hikes during the festive season.
Dr Bimha said some local producers have capitalised on the lack of competition after implementation of SI64 to increase prices but the flooding of goods will stabilise the prices.
"We have had a problem of price hikes over the few weeks and some of our manufacturers are the ones hiking the prices, with the easing of import permits we know more goods will come, hence prices will go down in a way. I would like to assure the manufacturers that after the Christmas period we will reduce the import permits again and assess the situation at that particular time," said Minister Bimha.
Meanwhile the Confederation of Zimbabwe Industries (CZI) president Sifelani Jabangwe said the minister has a prerogative to issue import licenCes if there is inadequate supply.
"He is seeing supply challenges emanating from currency issues, so this is basically allowing those with the money and can afford to import certain goods to do so.
This will ensure there are no supply gaps on the market SI64 was in place and helpful for industry, but now there is the challenge of foreign currency which is affecting supply of certain products The licences will be issued for products that can be produced even locally, as long as there are challenges in meeting demand due to cash shortages. The issue is to ensure consumers are not short changed," said Mr Jabangwe.
Most manufacturers are calling for an urgent meeting with CZI to ensure that their interests are protected. Local producers feel that the recent statements by Minister Bimha will affect the local industry as the cross borders and other individuals who are holding on to cash will buy cheap imports and make Zimbabwe a dumping site.
Buy Zimbabwe Economist Mr Kipson Gundani weighed in: "As Buy Zimbabwe we are seeing some kind of panic on the part of the authorities which has led to this. We do not support this move.
"The long term goal was to support local consumption and local production, to boost industrialisation, now this move may threaten the gains that were achieved by SI64 We believe this isn't the right thing to do, this was driven by panic.
If there is a supply gap in the market, does opening borders reduce competition and promote local firms or what is needed is to monitor the products?" Lawyers said legally the minister must suspend the operations of SI64 to repel or amend the instrument and rightfully it is within the minister`s confines to suspend the instrument awaiting a decision.
"From a legal perspective the announcement made is legally incorrect because the above mentioned should have been done before making an announcement," a Harare-based lawyer has said. The Herald