By Leonard Ncube
THE 2017 Ordinary level Mathematics paper which was written last week allegedly leaked a few hours before it was sat for at Kamativi Secondary School in Matabeleland North, it has been learnt.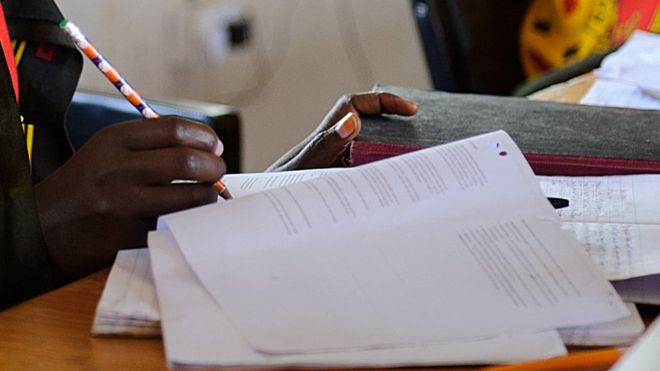 Zimsec spokesperson Ms Nicky Dlamini said the examination body has instituted an investigation to find out if the paper was original following reports that it was circulated on WhatsApp platform by a private candidate a few hours before the examination started.
"A boy has been apprehended and he is helping police with investigations on the alleged leakage of the paper. Investigations are ongoing to find out if the paper was really ours and for now nothing can be done until we have that evidence," she said.
A source close to the investigations told Sunday News that a church leader from Harare, and a soldier stationed in Masvingo (names withheld) were arrested alongside a private candidate Crispen Munkombwe on allegations of leaking the paper.
The police could not confirm the arrests at the time of going to print. According to the source, Munkombwe, originally from Chief Saba area in Binga but staying at Mtshibi Camp in Hwange National Park, sat for the paper at Kamativi Secondary at around 8am.
He allegedly received a handwritten exam paper via WhatsApp.
The questions on the handwritten paper later turned out to be the same as those that were in the original paper.
"Munkombwe, who was not yet known to anyone in Kamativi arrived at the school at 4.30am and approached a private teacher whom he told that he was looking for someone who could help him answer some Mathematics questions.
The teacher could not help him and he proceeded to other private candidates who were supplementing like him," said a source at the school.
Sunday News was told that Munkombwe allegedly shared the questions with other private candidates in the morning.
However, recently Zimsec dismissed rumours that an original Maths paper had been leaked after some pupils brought to school an exam paper they said was a Mathematics 2017.
The dummy was being sold for $300. Zimsec director, Mr Esau Nhandara, recently said they had instituted tight security measures to curb examination paper leaks. The Sunday Mail