Former National Healing minister Moses Mzila Ndlovu has slammed ministers in President Robert Mugabe's latest Cabinet, labelling them "mere stooges" who serve at the 93-year-old leader's mercy.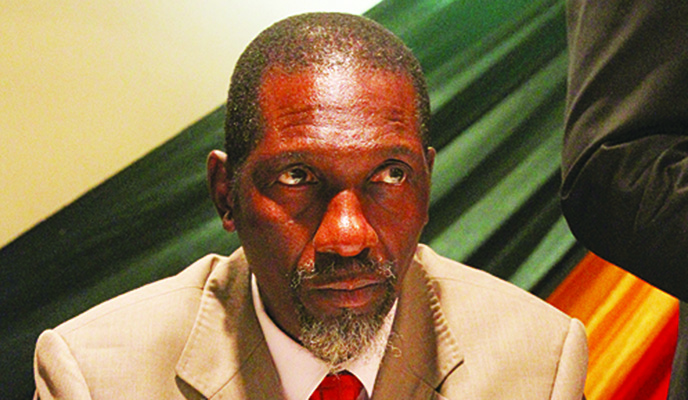 Last week, Mugabe made a surprise Cabinet reshuffle in which he recycled most of his long-serving loyal ministers.
Ndlovu, who is now the interim president of the newly-formed Alliance for National Salvation (Ansa) opposition party, said the new Cabinet was "hollow and a nonevent".
"While we have no accurate information on the internal affairs of Zanu PF to make a wholly informed analysis of its events that affect us as citizens, we have taken clear a position as a party….the recent Cabinet reshuffle is a nonevent in terms of responding to public expectations," Ndlovu told Southern News.
"It has been as ordinary as all other Zanu PF government reshuffles in the last 37 years," he said.
"Because of the over centralisation or command style of administration, ministers are mere stooges or pawns under Mugabe," he said, adding that "they (ministers) are answerable to him and him alone".
"So, whether it's (Patrick) Chinamasa who is minister of Finance or (Joseph) Chinotimba it's of no consequence, the Zanu PF-managed economy will continue to benefit Zanu PF members while impoverishing everyone else."
Ndlovu further noted that expectations that the reshuffle could have set the economy on a recovery course were totally misplaced considering Zanu PF's history.
While many expect long-ruling Mugabe to step down due to his advanced age, Ndlovu said that was not going to be the case.
"Mugabe is determined to die in office. If he is alive, he will contest in any election, even in his frail state," Ndlovu said, adding that "his past cannot allow him to leave office."
Ndlovu also challenged Zimbabweans to unite and dislodge Zanu PF altogether in the next election, adding that with or without Mugabe, the former revolutionary party as an institution had collapsed.
"Whether Grace Mugabe is in charge or Joint Operations Command, it makes no difference to the rest of us. Fact is, the Zanu PF agenda persists.
"All the Zanu PF factions agree that their internal power contestations will not leave us as beneficiaries of the internal discord." Daily News