By Oliver Kazunga
The Bulawayo City Council (BCC) has privatised its commercial undertaking, Ingwebu Breweries as part of efforts to turn around the loss making entity.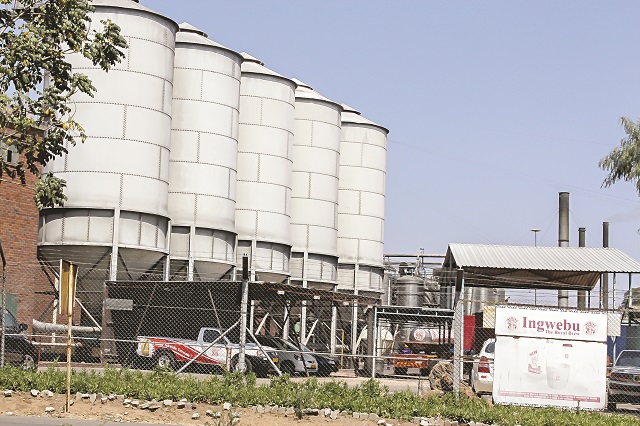 Early this year, BCC announced that it had started implementing a programme to privatise Ingwebu Breweries in order to turn around the commercial undertaking into a financially sound private company.
In an interview with journalists on the sidelines of the Zimbabwe Alternative Mining Indaba in Bulawayo yesterday, Mayor Councillor Martin Moyo, said Ingwebu Breweries was now a private company.
"We are transforming Ingwebu into a real company, not a pseudo company that it was because it was only a branch of the city council.
"Now it will have a corporate legal identity and we believe that will give them leverage to access certain resources, which they cannot access if they are an arm of Government," he said.
Clr Moyo said privatisation of Ingwebu meant that BCC concentrate on its core business as a local authority.
"Ingwebu however is still wholly-owned by the City of Bulawayo. There is a new board that is already in place. The company has been registered and soon we will see it operating as a proper company," he said.
Clr Moyo would not disclose details on the composition of the board. Last year, BCC said Ingwebu was struggling to operate profitably and was not contributing any revenue to the local authority.
The brewery has been facing viability problems in the face of falling demand for its products and the high cost of operating its antiquated machinery.
Ingwebu Breweries was established in 1946 as a department of BCC and in 1996, council created a wholly-owned business entity called Bulawayo Municipal Commercial Undertaking.
Turning to the revival of companies in Bulawayo Clr Moyo said the local authority was elated by efforts that were being made to restore the city to its former industrial hub status.
"If these industries come up and they prosper our people prosper and they will be able to meet their obligations to council and revenue will begin to flow into council coffers,' he said. The Chronicle