By Tarisai Machakaire
A Harare man reportedly bashed two cops before stealing a bag with $65 in traffic fines.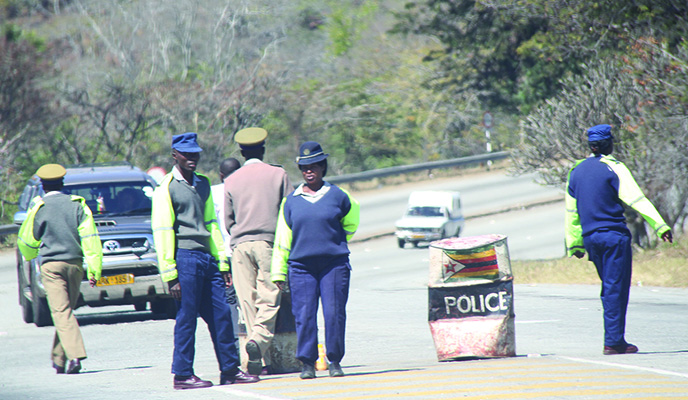 Piyano Simbarashe, 33, appeared before Harare magistrate Barbra Mateko charged with assaulting a peace officer and theft.
He denied the charges and is currently out of custody pending finalisation of the case.
The complainant is Priviledge Fadziso Nyongani, a cop employed by Zimbabwe Republic Police National Highway.
Prosecutor Idah Maromo alleged that on September 23 around 2pm, Nyongani was at corner Robert Mugabe Way and Innez Terrace Way in the city on traffic duties in the company of one constable Magura and observed Simbarashe failing to obey a stop sign.
It was alleged that Nyongani signalled for Simbarashe to stop and advised him that he had breached road regulations before ordering him to pay a fine but he refused and suggested that a docket be compiled for him to contest the matter in court.
Nyongani and Magura forced themselves into Simbarashe's car ordering him to go to Harare Central Police Station but instead he diverted route and drove to Karigamombe Centre claiming his driver's licence was kept there.
The court heard that when Simbarashe arrived at Karigamombe, he disembarked from his car and locked the detectives inside the car before returning with a mob that threatened to kill the detectives if they attempted to arrest him.
It was alleged that commotion broke at the scene and some of Simbarashe's accomplices — who are still at large — stole a traffic porch bag number 0240 and $65. Daily News