#ThisFlag Evan Mawarire trial opens
By Tendai Kamhungira
Cleric and #ThisFlag campaign leader pastor Evan Mawarire's trial in a matter in which he is accused of attempting to overthrow the President Robert Mugabe-led government opened yesterday in the High Court.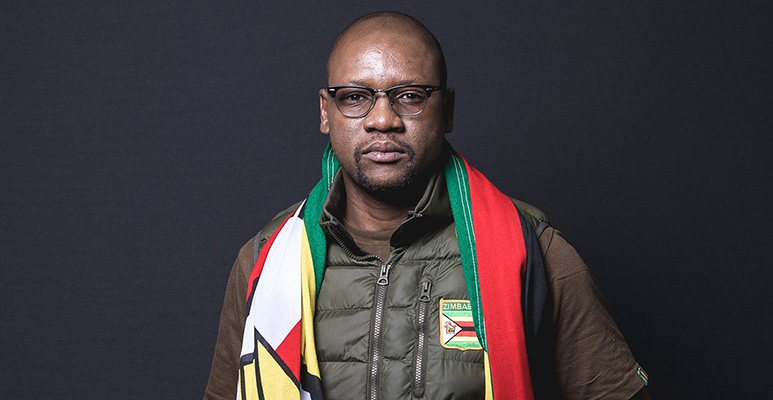 Mawarire, who is facing an alternative charge of incitement to commit public violence, denied the allegations, claiming the State case did not disclose an offence.
"To the extent that the State has miserably failed to allege in the indictment, summons and charge that indeed the accused person wanted to remove the government by unconstitutional means, the charges do not hold water. Resultantly, the charges must fall and they must fall now," Mawarire said through his lawyer Harrison Nkomo.
He further said that in terms of the Constitution, he has a right to criticise the government.
"Having understood the values that Zimbabwe as a society stands for, and having examined the constitutional obligation imposed on every citizen, natural or juristic and its binding nature on the Executive, in the year 2016, accused person took a conscious decision to lawfully register his displeasure on (the) introduction of bond notes by the government of the day, rampant corruption in government, ban on importation of certain goods imposed by Statutory Instrument 64/2016 and general unemployment in the country," he said.
After Mawarire pleaded not guilty to the charges, prosecutor Chris Mutangadura, said that by operation of the law, his bail would automatically be terminated, forcing his lawyer to make a fresh bail application.
High Court judge Priscillah Chigumba granted Mawarire $200 bail. She further ordered Mawarire to report to the police once every week and surrender title deeds for a Kwekwe property as part of the bail conditions.
Despite the order for his release, Mawarire did not go home, as he was taken into police custody on another charge of attempting to subvert a constitutionally-elected government following his arrest on Sunday for posting a video in which he complained about fuel shortages in the country.
Mutangadura went on to lead evidence from his first witness Edmore Muchineripi Runganga, who said the arrest was based on video evidence posted by Mawarire on social media. He will be cross-examined by Nkomo today.
On the matter that he was on trial for yesterday, the clergyman was arrested following allegations that between July 13 and December last year, he printed and used electronic media to incite Zimbabweans to revolt against the constitutionally-elected government.
He was arrested on February 1, 2017, at the Harare International Airport upon his surprise return to Zimbabwe from the US.
The popular clergyman had at that point helped to organise one of the most successful and peaceful strikes in the history of post-independent Zimbabwe, with long-suffering citizens heeding his call to stay away from work to protest the country's worsening rot.
Dubbed Shutdown, the crippling strike forced the panicking Zanu PF government to use excessive force to quell subsequent protests, as Zimbabweans agitated for change.
Mawarire is also on trial on incitement of violence charges after he joined demonstrating medical students at the University of Zimbabwe recently. Daily News