By Kiyapili Sibanda
Econet Wireless' mobile money transfer service EcoCash says it will be implementing international limit restrictions on its MasterCard debit card due to foreign currency challenges being experienced in the country.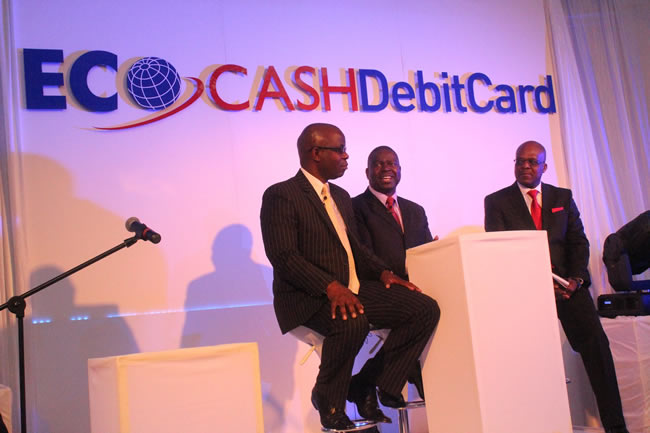 EcoCash said with effect from today the online payments service on its platform would be discontinued.
"Due to the prevailing foreign currency challenges, Ecocash will be implementing international limit restrictions on its MasterCard Debit Card.
"As a result, with effect from the 16th of August 2017, the online payments service on EcoCash will be discontinued," reads the statement.
It said effective September 1, 2017, the MasterCard limits for international transactions would be reduced to $100 per month, Point of Sale (POS) would be $75 per month and Automated Teller Machine (ATM) withdrawal would be $25 per month.
Econet said the situation was beyond their control and advised its customers that the position would be under constant review in line with the prevailing market conditions.
Last month, EcoCash cut its tariffs on all merchant payments by up to 50 percent in a way aimed at further providing ease and convenience of transacting using the mobile money transfer platform.
Following the cash crisis the country has been experiencing since April last year the Reserve Bank of Zimbabwe (RBZ) has encouraged the transacting public to make use of plastic money and electronic payments systems such as mobile money transfer services like EcoCash.
In the 2017 mid-term monetary policy statement, RBZ Governor Dr John Mangudya said the monetary authority remains committed and focused on achieving a cash–lite society through the promotion of electronic payments-card, mobile banking, internet banking and electronic transfers.
"Going digital is the best way of beating cash queues at banks, a development that is evidenced by the fact that electronic payment systems aggregate values and volumes rose exponentially by 23 percent and 131 percent, respectively, during first half of 2017, compared to the same period in 2016," he said. The Chronicle