Zhakata is set to release two albums this year, a social commentary and a worship album, H-Metro can exclusively reveal.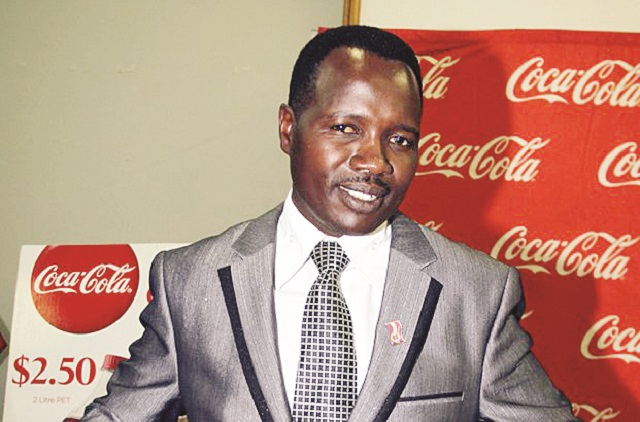 zhakataAll things being equal, he said the first project should be ready by end of next month while the other one will come on a later date.
He is yet to come up with names for the albums.
Apart from the two albums, he is also working on a DVD album expected end of year.
"I wouldn't want to give specific dates but I'm hoping that end of July everything will be done. I'm going to release the Zora album first then the worship album later.
"So far we've already finished recording five songs and we're left with three," said Zhakata.
The musician, who is a pastor at United Family International Church (UFIC), said 2017 has been a busy year for him because God has tasked him to teach His people. At the same time he doesn't want to abandon his Zora fans, forcing him to do two projects.
"I've been under a lot of pressure this year because I want to release a zora project as well as a worship album.
"Although my fans accept Zora, I want to show people that there's a difference between social commentary and worship,"he said.
Asked if he will do the same in future, he said it now depends on the Almighty's will.
"It now depends (to release two albums per year), gospel is not about passion but about the word that God wants you to deliver to His people. I should not do it on my own because I end up doing the wrong thing, but if it's God's will then I've no option but to release two albums each year. He (God) provides the message and not me," he said.
"The songs (on worship album) are not all new, there are some which were accepted by the gospel community and the other ones I composed."
Zhakata said the way he is receiving message for the worship album is unique which made him believe that he has a huge task ahead of him.
"The way I'm coming up with the songs for the worship album is unique, the way I'm getting the messages is different which means God wants me to deliver that to his people," he said.
The Madam Boss hitmaker last year launched his album, Mutungadzose, at the Harare International Conference Centre but he might take a different approach this year.
He is already sampling one of the new songs titled Game Changer, which was endorsed by fans who watched him performing at the Alick Macheso birthday bash in Chitungwiza Saturday night.
"This year we are taking a different approach," he said.
"One of our songs, Game Changer, is already doing well. I usually don't want to surprise my fans, they should at least know one or two songs before the release of the album," said Zhakata.
Three songs off his previous album were voted the best for the Radio Zimbabwe Coca Cola Top 50 and he believes the forthcoming album can cause another 'upset'.
"Well that now lies in the hands of music fans. But I'm working on such stuff and I would be happy to see my song/s making it again.
"Remember the industry has several artists who are all doing well," he said. H-Metro