Retail giant OK Zimbabwe Limited has posted an 800 percent profit of $6,1 million for the full year period ended 31 March 2017 compared to $672 000 recorded in the same period last year.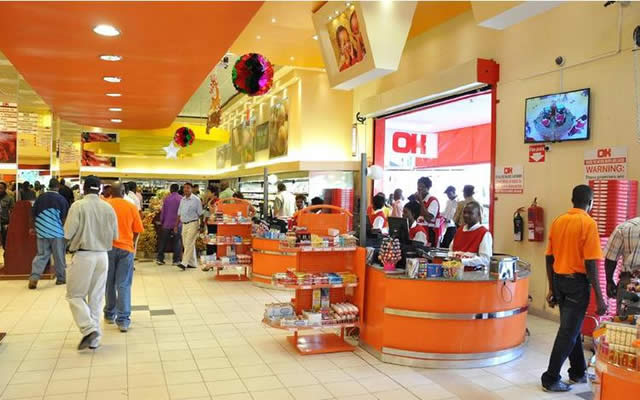 Despite signs of distress in the macro-economic environment, the group says it has put its focus on increasing growth in sales to consolidate earnings, managing overhead costs and improving profitability on the back of a decline in sales and low gross margins that chewed profits in the prior year.
In a statement accompanying the group's audited results for the period issued yesterday, OK revealed plans to open more outlets and refurbish existing branches so as to buttress its drive to generate more profits.
"Despite the difficult operating environment, the group delivered a significantly improved performance. This was a result of sharpened focus on customer service and product mix, improved back office efficiency, improved margins and better management of costs as a result of initiatives rolled out in the prior year," the group said.
"Revenue generated for the year improved by 8.0 percent to $472.4 million from $437.5 million in the prior year. Profit before tax of $8.9 million was 619.9 percent up on the prior year's $1.2 million, while profit after tax increased by 800 percent to 6.1 million from $0.7 million in 2016."
The group said overheads remained unchanged as it continued to enforce measures to contain costs, having further reduced cost of borrowing from $0.3 million to $0.1 million.
OK channelled $10 million towards capital expenditure during the period up from $4.4 million in the prior year.
The funding was used to refurbish and improve existing stores such as OK First Street, Ok Kwekwe and OK Gwanda while OK Chipinge and OK Houghton Park stores were moved to bigger sites.
During the period the group extended its footprint by opening three new stores – OK Mart in Gweru, OK Mart Victoria Falls and OK Norton.
However, OK Herbert Chitepo and OK Born Marche Parklands in Bulawayo were both closed in November 2016 and March 2017 respectively as part of the group's rationalisation exercise meant to improve efficiencies.
Meanwhile, directors have recommended a final dividend of 0.26 cents per share to be paid to shareholders on or about 3rd of July 2017. The Chronicle