Makepekepe vs Mazembe ticket scam unearthed
By Fungai Muderere
The Zimbabwe Football Association (Zifa) reportedly unearthed a massive tickets scam prior to the kickoff of the high profile Caf Champions League match that pitted champions Caps United and Democratic Republic of Congo giants, TP Mazembe in Harare recently.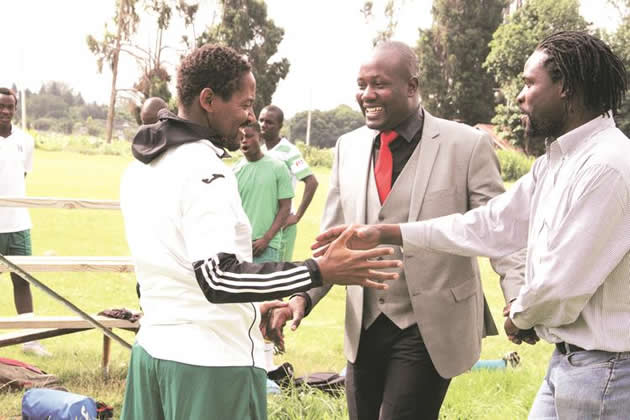 Sunday Sport learnt that some Caps United fans used counterfeit tickets to gain entry for the epic Caf second leg encounter which saw the giant National Sports Stadium being filled to the rafters by Makepekepe fans and an entourage of about 200 TP Mazembe followers.
The match ended nil all and following the two's club's 1-1 stalemate in Lubumbashi, DRC, Caps got the golden ticket to the group stages of Africa's lucrative inter club contest courtesy of the away goals rule.
"As we speak I'm in a meeting with Premier Soccer League representatives and the Caps United president Farai Jere. We are discussing such a particular case. We have the lead and investigations have started," said Zifa finance board member Philemon Machana, who sources claim was the main actor in uncovering the alleged ticket rip-off.
It could not be ascertained how many tickets were intercepted. On Thursday, Zifa, who are affiliates to Caf, was set to dispatch a letter to the Caps United chief executive officer Cuthbert Chitima raising their concern on the alleged misdemeanour that could have robbed the Caps United half of the capital of a large chunk of its gate takings at a time when a number of local clubs are finding it difficult to make ends meet.
"If this turns out to be true, then local clubs are being prejudiced of their money by corrupt people. Investigations are ongoing and those alleged to have played a part are going to answer to Zifa and we have a keen interest because this was a Caf sanctioned match," added a seemingly concerned Machana.
The match tickets had come from PSL and sources in football corridors said the football leadership was of the feeling that in future, Zifa should take charge of the production of tickets and hand them over to the league after recording them.
"It's not only clubs that lose out, PSL, Zifa, SRC and even stadia owners also lose out of their share. So the issue of tickets is something that needs a serious relook," a source said. Sunday News